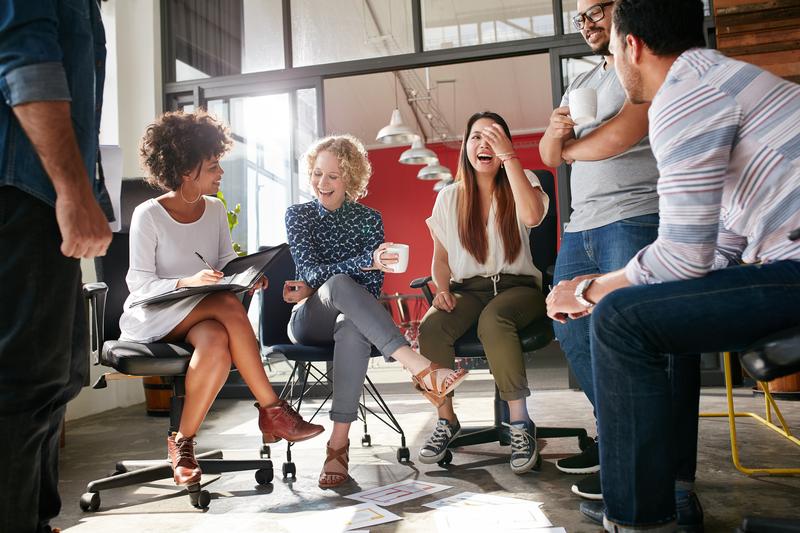 It's time to stop ignoring race at work.
Talking about race shouldn't be taboo, according to Kira Hudson Banks, an assistant professor of Psychology at Saint Louis University where she researches discrimination.
"We've been socialized in our society to not talk about race, religion, politics, right? Don't touch them," Banks says. "It's like the third rail. And so I definitely have seen some colleagues shy away from having real conversations about race."
In this episode, Banks tells Money Talking host Charlie Herman why it shouldn't be that thing that we're afraid to talk about, and how workplaces can do better to make race an open platform for discussion. She offers three pieces of advice that managers could implement to make a more inclusive environment.
1. Make inclusion a long-term investment. One-hour, diversity training sessions just aren't enough, according to Banks. Managers should know that becoming a leader doesn't come from one conversation, so they shouldn't treat race like something that can be solved quickly either. 
2. Embrace and reframe conflict. When dialogue gets confrontational, Banks says that companies don't know how to handle it, and shy away. She suggests that managers learn how to encourage and facilitate difficult discussions — making people a little uncomfortable is part of the point. 
3. Be proactive about inclusion efforts. Managers shouldn't wait around for crises to emerge, and then scramble to put out fires. Instead, Banks says that bosses should be proactive by making race a regular part of their conversations with employees, so that when problems come up, they'll have laid the groundwork for discussion.
Banks wrote all about promoting healthy discussions about race in the workplace for the Harvard Business Review. 
If you have something to add to the conversation, we want to hear about it. Find us on Twitter or email us at moneytalking@wnyc.org.
Music Playlist
Good Times

Artist: Podington Bear

Album: Upbeat