Soundcheck
A Bustle In Led Zeppelin's Hedgerow Over Who Built 'Stairway To Heaven'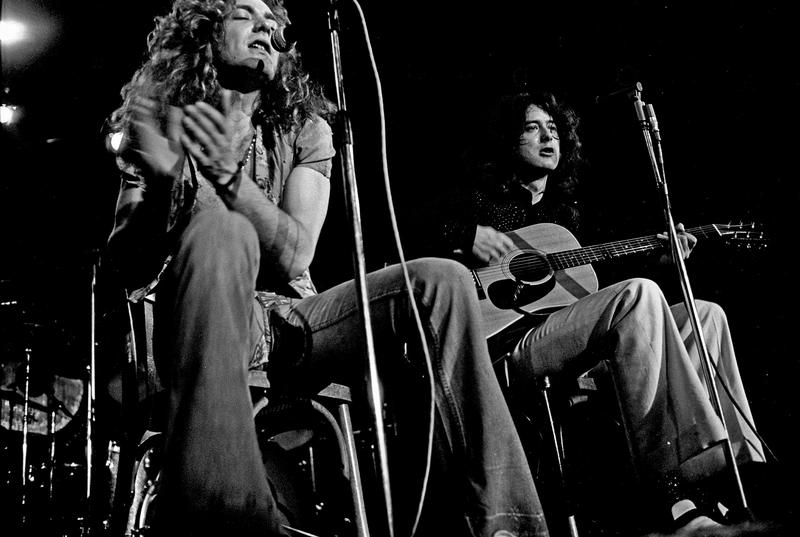 A few weeks ago on Soundcheck, music journalist Joel Selvin talked about the early Van Morrison hit with his band Them, "Here Comes The Night." The song features some studio guitar work from a young Jimmy Page, who (along with the song's writer, Bert Berns) took a guitar lick from the Marv Johnson song "Come On And Stop" and made it the centerpiece of the Morrison/Them song. 
Fast forward a few years, and Jimmy Page was one of the most celebrated songwriters in the rock world. But, as it turns out, Page's propensity for re-purposing sounds and patterns from older music never really abated: to date, Led Zeppelin has been enjoined to retroactively assign songwriting credits -- and often divert royalties -- to the creators of source material, on multiple occasions.
Page and and the band reached a pinnacle with its untitled 1971 album, often called Led Zeppelin IV, which featured the masterful centerpiece "Stairway To Heaven." But in the latest development of a decades-long inquiry into the many sources, credited or not, of Zeppelin's material, that song is almost certainly going to be the subject of a lawsuit seeking songwriting acknowledgement to a late, largely unknown guitarist named Randy California. 
The knotty new legal troubles for Led Zeppelin is the subject of Bloomberg News reporter Vernon Silver's recent piece, "Stairway To Heaven: The Song Remains Pretty Similar." In a conversation with Soundcheck host John Schaefer, Silver plays the source material in question -- 1968's "Taurus" by California's band Spirit -- and examine the case to be made that California's estate is entitled to a portion of the royalties from "Stairway To Heaven."
Check out this old Soundcheck Smackdown about "Stairway To Heaven," and you can also read John Schaefer's thoughts about the epic length of the song.