On St. Patrick's Day, Celebrating Irish and Mexican Culture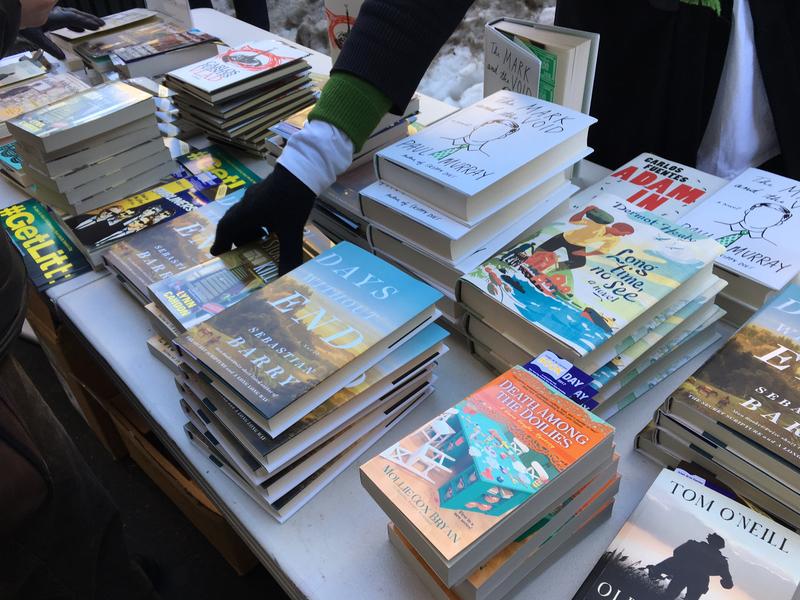 For the past seven years, the Irish Arts Center has marked St. Patrick's Day by giving away free books by Irish authors. This year, the group did something a little different, teaming up for the first time with another country — Mexico.
Rachael Gilkey, the center's director of programming, said the goal is to show a more complete view of Irish culture and cross-cultural exchange — especially on St. Patrick's Day.
"Here in New York, it tends to be known for a little bit of the Guinness and shamrocks," she said. "And the Irish Arts Center is about projecting a positive, strong, multi-cultural dynamic image of what Ireland means today"
The group set up tables of free books at 14 locations across the city, placing titles like Frank McCourt's Angela's Ashes alongside Carlos Fuentes' Adam in Eden. And passersby were intrigued.
Charva Jones, visiting from Indiana, picked up Luis Rodriguez's Running. She said it made her think about her son.
"Right now he's in a state of his life where he doesn't know what he wants to be," she said. "So I thought that this would be something for me to read and share with him as well."
Those are the kinds of connections organizers are hoping readers will make. 
Ambassador Diego Gomez Pickering, consul general of Mexico in New York, said it's also fitting to hold the event on St. Patrick's Day, a day that's all about celebrating culture. 
"They make us think about the importance of building bridges across communities, and across people from different backgrounds," he said.