Squeezed By Seamless, Restaurants Look for Other Paths Online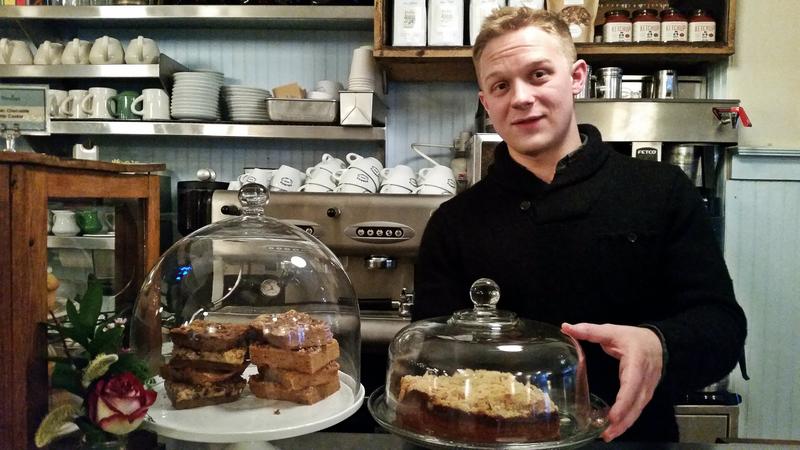 A lot of companies are trying to be the "next Uber" – the app-based car service so popular with consumers, it's reshaping the taxi industry. In New York, Seamless wants to be the "Uber" of food delivery. Already, the company so dominates online ordering that many restaurants feel they're forced to do delivery by Seamless' rules.
But new competition may loosen the company's grip on takeout.
Seamless, with its partner Grubhub, handles more than 200,000 orders a day. Abby Hunt, a company spokeswoman, said that fact alone shows the services are providing value. 
"It all really comes down to the orders we send the restaurant's way," said Hunt.
While Seamless really is seamless for customers, restaurants pay a high price for the service through commissions that can go as high as 20 percent on each order.
"The problem is that if it doesn't translate into more actual revenue or profit for us, then there's no upside to us" said Lukus Hasenstab, a co-owner of Penelope, an American comfort food spot in Midtown. "We're just working harder for less."
For every abstainer, though, many restaurants fear missing out on the business Seamless can bring.
Burger Heights in Upper Manhattan does close to one third of its business through Seamless and its partner, Grubhub. Co-founder Mike Vinocur says online ordering services helped the restaurant find customers after launching last summer.
"I mean, the key is, you have to look at this as marginal business," Vinocur said. "If it were one hundred percent of our business through delivery, I don't think we'd be profitable."
Can't live with it. Can't live without it. That's how much power Seamless has over New York restaurants.
But Seamless only looks invincible, according to Steven Jacobs. He writes about ecommerce for the website Street Fight.
"The reality is these markets are changing extremely quickly," Jacobs said, "and as companies like Yelp and Google look at the home delivery and food delivery market, the status quo for Seamless right now could change in a matter of a few years."
Rosenheim Advisors reports $2.4 billion in private capital flowed into food tech and media in 2014, a 42 percent increase from 2013.
This year, Yelp bought the online ordering company, Eat24, and started taking orders directly through its website. Google is taking baby stems in this direction, as well, by giving better results when you search food and restaurants. Delivery.com is offering lower commission listings in partnership with the New York City Hospitality Alliance and the New York State Restaurant Association, and is aggressively advertising in the subways.
And there are other threats, like Ordrx, a software company that manages an API, or database, used by Yelp, Microsoft, and delivery.com for their food business.
"And on one hand you could think, 'Oh, we're just helping people build new Seamlesses and new GrubHubs,' but it goes way beyond that," said David Bloom, Ordrx's founder.
He pointed to Push for Pizza, an app that lets you order pizza with the push of a button, skipping the steps of searching restaurants and clicking through menus.
"We're not splitting the atom here," Bloom conceded, "but what we're doing is letting people who have a creative idea, and who otherwise are not gonna go out and sign up restaurants and do that door to door sales work and grab menus and get all the updates. We're giving them the tools so they can just let their creativity flow."
For Lukus Hasenstab, for now, the solution is directing Penelope's customers to the restaurant's own website, which uses 9Fold, a lower-cost system for taking orders.
One thing is pretty clear, though: More people are using the internet to order takeout, and to get those customers' business, restaurants will have to deal with tech middlemen.
Correction: an earlier version of this article cited a secondary source for 2014 investment in food tech and media. The original source is Rosenheim Advisors.