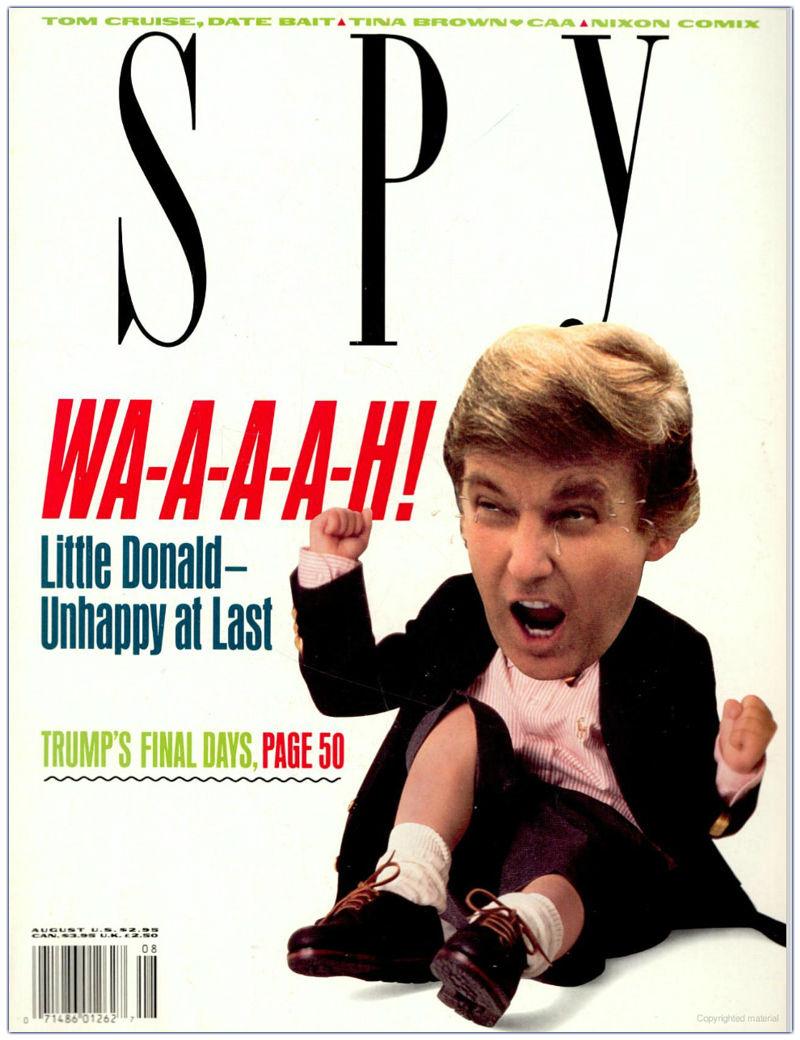 Click on the 'Listen' button above to hear this interview.
Long before Donald Trump officially threw his hat into the election, and two full decades before his reality television show "The Apprentice" first aired, the now-defunct Spy Magazine launched their first issue of the satirical publication, which poked fun at the rich and powerful. The cover story was entitled "The 10 Most Embarrassing New Yorkers," and  Donald Trump was one of them.
Studio 360 Host Kurt Andersen, who founded the magazine with E. Graydon Carter, has put together a special hour that looks back at Spy Magazine and Andersen's long-time fixation with Trump. In the "Entertainer-in-Chief" episode, Andersen catches up with Susan Morrison and Lawrence O'Donnell, who explore how reality television and the presidency as performance art has shaped and warped the minds of today's electorate.
Click on the 'Listen' button above to hear our conversation with Andersen, and to hear the full "Entertainer-in-Chief episode, click here, or subscribe to the Studio 360 podcast on iTunes or wherever you get your podcasts.