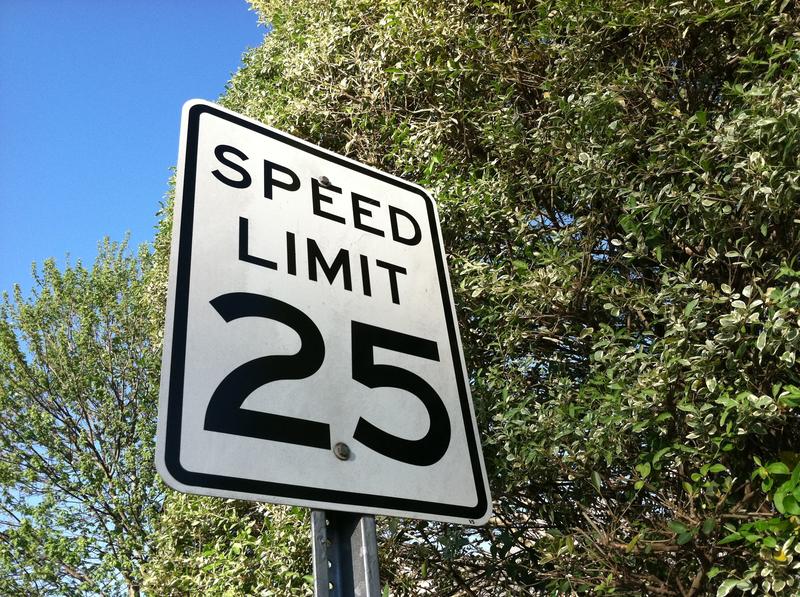 Both houses of the New York State Legislature have voted to give New York City the authority to lower its speed limit to 25 miles per hour.
The late-night passage of the bill, which followed a flurry of activity in Albany from safe street activists (not to mention some eleventh-hour drama), was hailed by city officials and advocates alike who see it as crucial to Mayor Bill de Blasio's Vision Zero approach.
"This is a huge step forward as we work to save lives and make our streets safer," said de Blasio. "Reducing speeding is a critical element of our Vision Zero initiative, and we applaud the State Legislature for empowering New York City to lower speed limits and better protect our people."
"The Assembly and the Senate are lifesavers," said Paul Steely White, head of Transportation Alternatives.
"The State heard our commitment to safe streets loud and clear," said City Council speaker Melissa Mark-Viverito. " Every life lost to  traffic violence is one too many, and this common sense legislation is long overdue. By allowing New York City to set its own speed limit to 25 mph, this law will slow cars down and save countless lives."
The bill now goes to Governor Cuomo's desk for signature. He is expected to sign it.
(Updated 11:23 a.m.)