A South Williamsburg Park Gets a Makeover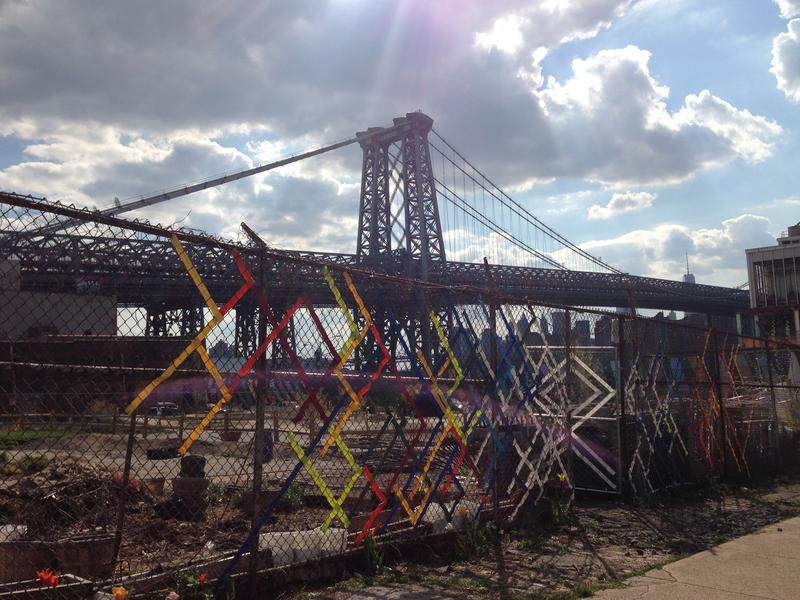 A park in South Williamsburg is getting a makeover. A group of about 20 kids, seniors and young people worked together Friday to weave colorful ribbons into the chain link fence around Havemeyer Park on the site of the Domino Sugar factory.
Katherine Daniels, the artist designing the fences, said they're trying to beautify the park to make it look more welcoming. 
Volunteers will be around all day Saturday to get the park ready for the summer. Denise Cermanski, who helped organize the volunteer day, was very excited about the turnout. "Children are laughing, and running around and older people are helping with flowers and planting," Cermanski said. "It's been tremendous."
The park will be open until Sept. 1 when the lot is scheduled to be developed into condominiums. The organizers are in talks with the developers to find a new home for a dirt bike path and farm that are also in the park.