The Takeaway
South Korea Protesters Call for President's Resignation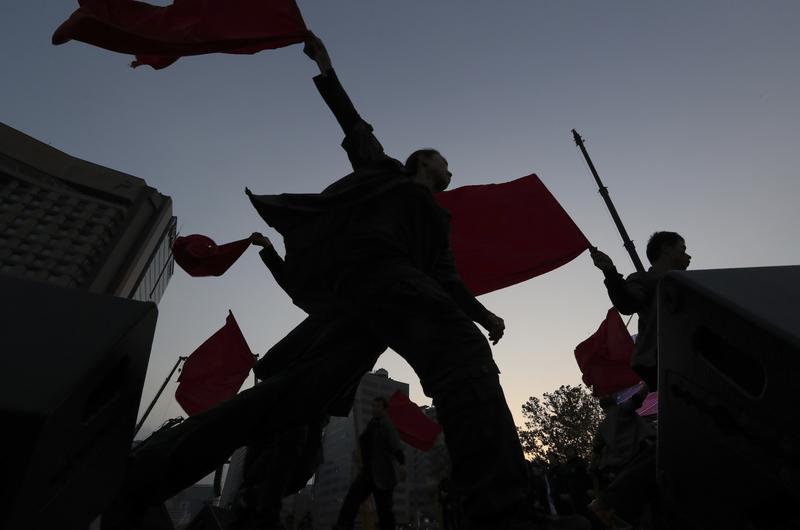 Click on the 'Listen' button above to hear this interview.
In recent weeks, chants from anti-government protesters have reverberated through the capital of South Korea, and over the weekend, more than a million South Koreans took to the streets of central Seoul, marching toward the Blue House, where President Park Geun-hye lives. They're calling for her resignation in amidst a growing scandal.
Park's friend, Choi Soon-sil, has been arrested and charged for abusing power, and using her influence to extort massive quantities of money from South Korean companies. Prosecutors are set to question Park this week. No South Korean president has left office before finishing their five-year term, though the public and opponents have pressured her to quit.
Anna Fifield, Tokyo bureau chief for The Washington Post, gives the latest details on the situation in South Korea.