SchoolBook
One South Bronx Teen Looks to College As Ladder Up, and Out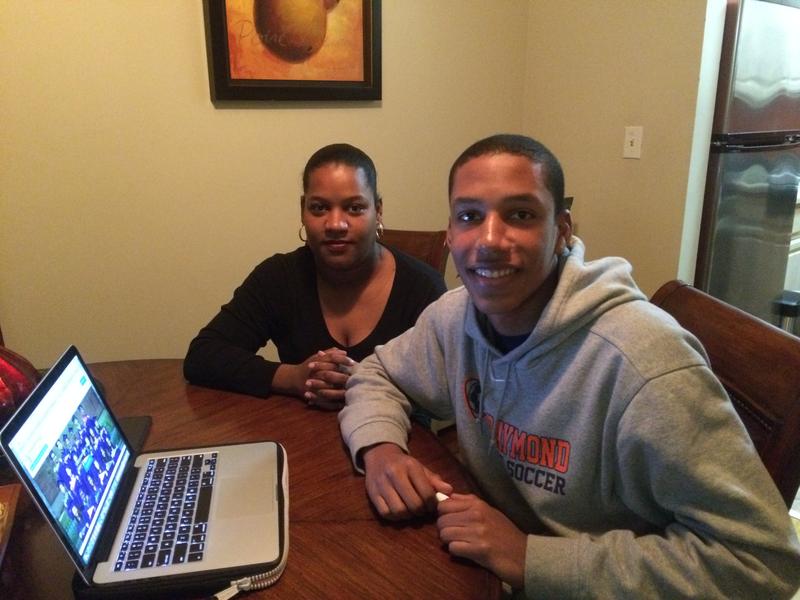 As Eduardo Garcia worked on his college applications, there were several clues he had some extra help. There were multiple notes in the margins of his online document from a coach, and he said he and his mother were done already with their financial aid forms.
The help largely came from Breakthrough New York, a nonprofit group that helps low-income teens with strong academic skills get into good high schools and colleges. When he was selected in the sixth grade, Garcia started attending summer classes and, with Breakthrough's help, transferred from a local charter school to St. Raymond's High School for Boys, a Catholic school in the Parkchester section of the Bronx.
The Mott Haven resident said he wanted to get into a good college, go on to medical school, and never look back. His neighborhood is gentrifying, but remains very poor. And he's one of the lucky few in terms of education: the high school graduation rate for public schools in the South Bronx is just 56 percent; fewer than half of all graduates in 2015 went on to college. Both statistics are among the lowest in the city. 
In his college essay, Garcia wrote about being a translator for his Dominican-born mother, not just switching between English and Spanish but also mastering medical terminology related to her heart and neurological problems.
"Researching all of her conditions and the professions that treat them has inspired me to want to pursue a profession in the medical field and become a physician in the future," he read from his laptop.
This fall, Garcia was nominated by Breakthrough for a Posse Scholarship. He is in the running for a full-tuition scholarship to Depauw University in Indiana. If he got it, he may not apply to any other schools - even though he'd prefer to be closer to home. His mother said that was okay. She wanted to save the loans for medical school.
"If you can have a bachelor's for free, even if it's in Indiana, you need to go to Indiana," said Martinez, who noted it was a 12-hour drive from the Bronx.