Sounds and Rituals of Mourning Take over the Park Avenue Armory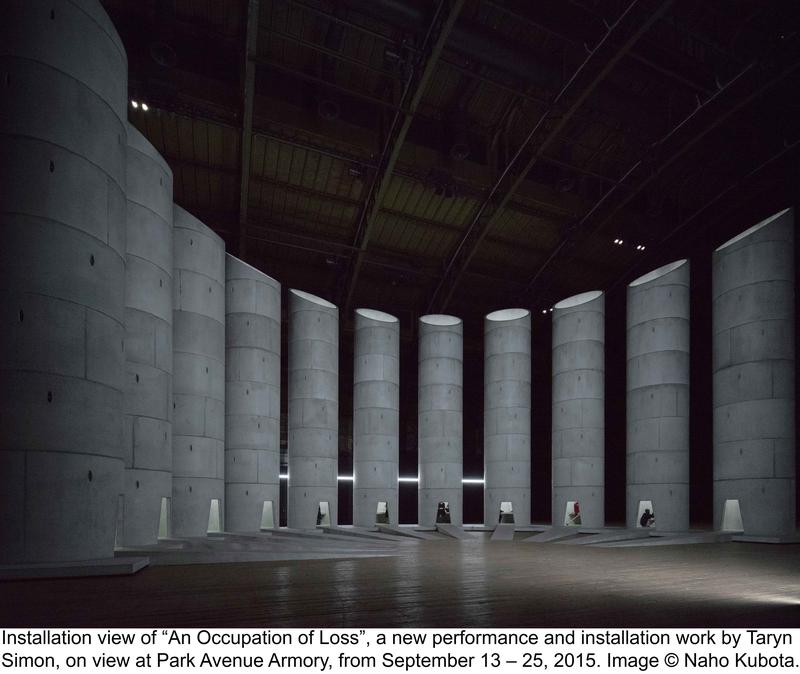 American multimedia artist Taryn Simon has been researching the unusual ways in which various cultures deal with grief and loss.  It's a big idea, and it's resulted in her biggest piece yet: An Occupation Of Loss, which opens Tuesday at the Park Avenue Armory in Manhattan.
Every evening, more than 30 professional mourners from various cultures — from Albanian to Yezidi — will perform amid her sculptural installation. During the days, people who walk through the installation will hear a recording of the mourners' laments.
The exhibit and performances run through Sept. 25.
This the the list of Artists/Mourners and their country of origin:
Mrikë Nokaj, Albania
Amar Ozmanyan, Armenia
Aziz Tamoyan, Armenia
Kalash Tossouni Boudoyan, Armenia
Lala Ismayilova, Azerbaijan
Haji Rahila Jafarova, Azerbaijan
Lama Tashi Galay, Bhutan
Lama Phurba Tshering, Bhutan
Goama Marcel Nana, Burkina Faso
Paul Nana, Burkina Faso
Rasmane Nana, Burkina Faso
Yamba Nana, Burkina Faso
Pong Pon, Cambodia
Pong Rean, Cambodia
Seng Son, Cambodia
Aníbal González, Ecuador
Hanna Koduah, Ghana
Nota Kaltsouni, Greece
Vangelis Kotsos, Greece
Nikolaos Menoudakis, Greece
Alagu Adaikkan, India
Muniyammal Bose, India
Busara Azimbaeva, Kyrgyz Republic
Toktokan Chancharova, Kyrgyz Republic
Siah Anak Tutong, Malaysia
Zamfira Ludovica Mureşan, Romania
Patimat Alibekova, Russia
Zakhra Maldaeva, Russia
Ana Luisa Montiel de Fernandez, Venezuela
Marisol Rosalia Montiel Fernandez, Venezuela