Soundcheck
Soundcheck Smackdown: Is The Sound of Music Stale?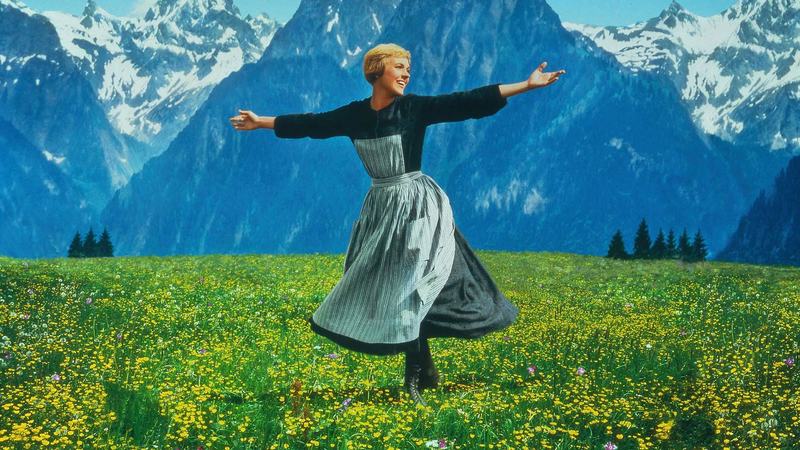 On December 5, NBC will air a live version of the classic Rodgers & Hammerstein musical, The Sound of Music. The live show will star Carrie Underwood and True Blood's Stephen Moyer, and will undoubtedly have fans ready to compare every shot to the iconic 1965 film. In anticipation of the latest iteration of the musical, we brought NPR's Linda Holmes and musician Peter Kiesewalter to Soundcheck to make their case: is The Sound of Music a living monument to American theater, or has it gotten stale since its stage premiere in 1959?
Peter Kiesewalter is a multi-instrumentalist, arranger, and Sound of Music enthusiast. Linda Holmes hosts the Pop Culture Happy Hour at NPR and writes for the blog Monkey See, where she recently published "A Complete Curmudgeon's Guide to 'The Sound of Music.'"
Holmes admits that she loves Rodgers & Hammerstein, but explains that if you're going to include "a song where ultimately you're telling me 17 of your favorite things, none of them should be doorbells," she explains. "It's uninspiring to me." She also finds Liesel's romantic subplot with Rolf, the mailman, mildly depressing and complains the young man is "not a very romantic figure ... even before he becomes a Nazi."
Kiesewalter finds Rolf a tragic character, and loves the music unequivocally. He thinks the musical's premiere in 1959 totally changed the trajectory of Western music, and that Rodgers & Hammerstein accomplished a lot with their score. "They've achieved what every artist and every musician strives for in their life," he says, "which is to strip their entire career of all the technique, artifice, pretense orchestration, and return to that innocence ... They've made something sound so deceptively simple that it will annoy people -- some people -- but at the same time it'll sound like an old childhood song."
What do you think about The Sound of Music? Is it one of your "Favorite Things"? Or would you rather bid it "So Long, Farewell"? Tell us in the comments below.