Soundcheck
Soundcheck Smackdown: Ace Of Base's 'The Sign,' 20 Years Later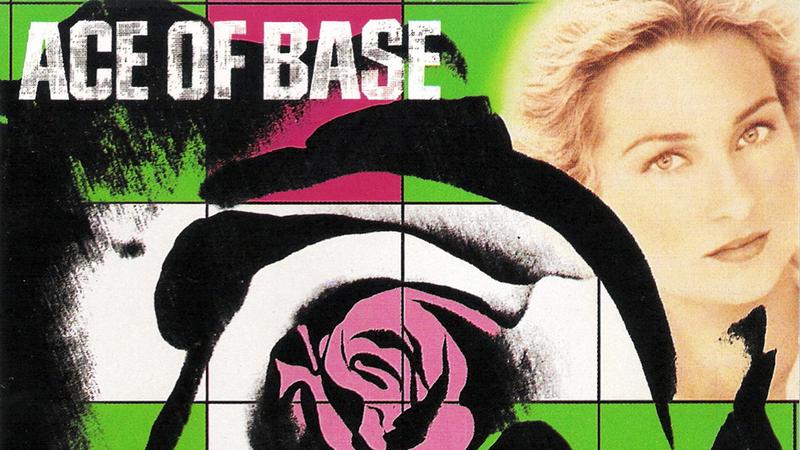 This summer Soundcheck is looking back to the summer of 1994 to explore the hits, defining albums and pop culture of 20 years ago.
Twenty years ago, Swedish pop group Ace Of Base had the No. 1 hit with "The Sign." And with its danceable synthy confections and gender-balanced band lineup, Ace Of Base seemed like a logical heir to the throne of ABBA. But while lots of people loved the band — the album went platinum nine times over — many people didn't.
Soundcheck invited Entertainment Weekly Radio's Mario Correa and Julia Cunningham to a Soundcheck Smackdown to debate the song's merits, its very-'90s music video and whether its catchy hook has stood the test of time.
"I remember watching the music video and thinking, 'Yeah, when I grow up I just need a fan blowing on me at all times," Cunningham says.
Cunningham remembers first hearing "The Sign" as a nine-year-old and falling in love immediately. "I still really love it," she says, "I think it's just one of those songs that gets in your head. You can listen to it a hundred times as a 9-year-old, and it just stays kind of surface. It's just kind of catchy, it just kind of stays with you ... There's just a certain rhythm that I became kind of obsessed with as a child."
"I don't think it stands the test of time lyrically maybe," she admits, "but I do like the idea that the man who wrote it, Jonas -- one of the members of Ace Of Base -- he will never tell what that sign is. He likes to hold it close, he will not reveal what the sign is ... There's mystery behind it!"
Correa dissents, saying the simplicty of the song is exactly why it's a relic best left to 1994: "I think it's perfect for a 9-year-old -- that encapsulates the entirety of 'The Sign.' Let's keep it to 9-year-olds!" He also points out that Ace of Base shares many similar characteristics of ABBA — without the later group's vocal talent. 
Even though the song is still infectiously recognizable today, Cunningham says the album had a rocky start in the U.S. 
"It was originally released in Europe called Happy Nation, and they couldn't get distribution in the United States," she explains, "and Clive Davis heard it and he said, 'we can work with this,' and he made them change it to The Sign and made that the lead single. He said, 'This is the hit of the album,' which is kind of hilarious when we look back at it."