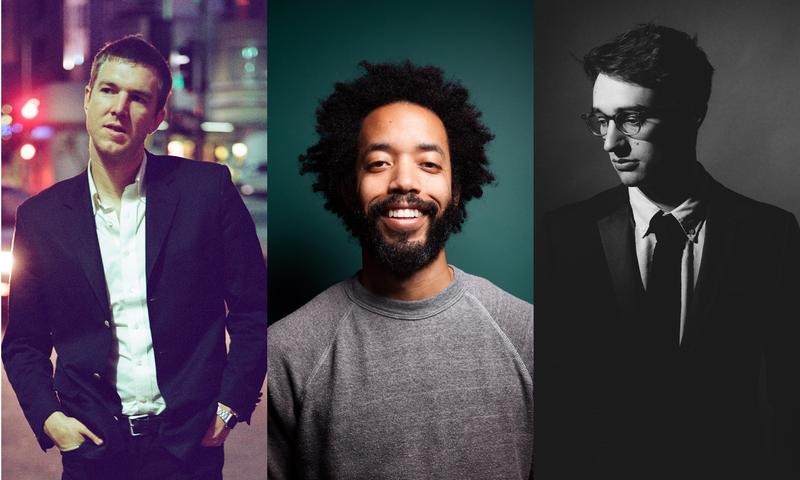 Comedian, actor and writer Wyatt Cenac will appear at Soundcheck's RadioLoveFest show at BAM Harvey Theater on Sat. Jun 7 at 7:30 p.m. The former Daily Show correspondent joins an evening of performance and conversation that includes Hamilton Leithauser of the Walkmen playing songs from his solo debut and the soaring, orchestral pop of San Fermin.
Be in the audience for Soundcheck's one-night-only event, hosted by John Schaefer. This event is part of RadioLoveFest, a five-day collaboration between WNYC and BAM. Tickets remain for the Soundcheck evening, but they're going fast.
HAMILTON LEITHAUSER
In the wake of The Walkmen's indefinite hiatus, many of the beloved Brooklyn band's members have moved on to pursue other projects -- including frontman and singer Hamilton Leithauser, who's set to release his solo debut, Black Hours, on June 3. Known for his rafters-shaking vocals and cathartic rock anthems, Leithauser's new record features contributions from members of The Shins, Fleet Foxes, Vampire Weekend, Dirty Projectors, and, of course, the Walkmen. Hear Leithauser and his brand new backing band play songs from Black Hours at BAM. 
WYATT CENAC
Wyatt Cenac is a New York-based stand-up comedian, actor and writer, best known for his work on The Daily Show with Jon Stewart, where he was a correspondent and writer for half of the last decade. Cenac can be seen in Mike Birbiglia's film, Sleepwalk With Me, and Medicine For Melancholy, which was nominated for three Independent Spirit Awards. In 2011, he premiered his Comedy Central special, Comedy Person. He can next be seen in David Cross' film Hits, which premiered at Sundance earlier this year. His upcoming album, BROOKLYN, will be for sale on vinyl only in early fall 2014. Watch Cenac perform live stand-up and talk with Soundcheck host John Schaefer at BAM.
SAN FERMIN
The project-turned-sprawling band of composer Ellis Ludwig-Leone, San Fermin is named after the festival in Pamplona, Spain where the bulls famously run through the streets. The Brooklyn band's superb self-titled concept album is full of jubilant vocal harmonies and ecstatic horn and violin passages that has won over fans in a very short time. Hear the group play its smart blend of joyful indie pop and intricate chamber music live at BAM.