Soundcheck
In Our Headphones This Week: Lucius, The Dismemberment Plan, And Tim Hecker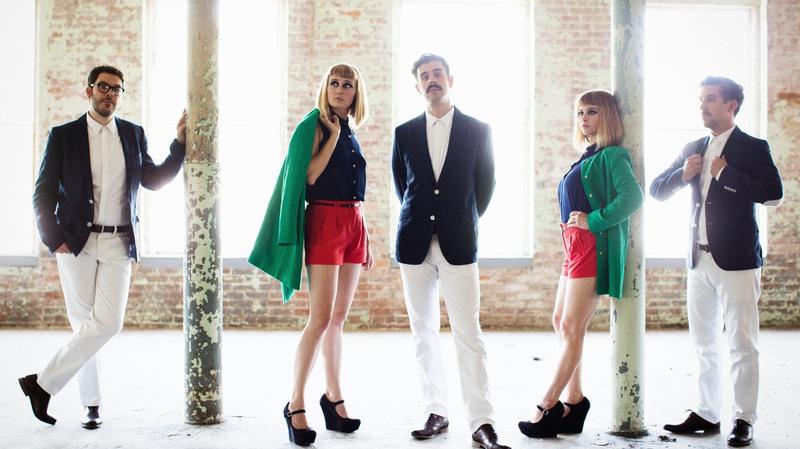 Every week brings another batch of new music releases -- often before there's even been a chance to catch up and digest the last week's onslaught. It can be more than any one person can keep up with. But here at Soundcheck, it's kind of our job (actually, it is our job) to check out and sort through the brand new stuff. It's hard. We cry a lot. But someone's gotta do it.
This past week a whole slew of big-name releases came out: Pearl Jam's Lightning Bolt, Cults' Static, and The Avett Brothers' Magpie And The Dandelion. But here are three more albums that we've blasting in our headphones this week.
What new music have you been listening to this week? Tells us in the comments or on Twitter at @Soundcheck.
LUCIUS, WILDEWOMAN
There's no way else to put it: Lucius' debut, Wildewoman, is the most delightful record you'll hear all year. Fronted by the soulful soaring voices of Jess Wolfe and Holly Laessig, and a battery of thundering percussion, this young Brooklyn quintet's magnetic pop songs like "Hey, Doreen" and "Tempest" are instantly happy-making, but with just the right touch of bittersweet sentiment underneath. (Mike Katzif)
THE DISMEMBERMENT PLAN, UNCANNEY VALLEY
The Dismemberment Plan surprised me with Uncanney Valley, an album full of catchy pop hooks, driving beats and songs that wander off into weirdness just often enough to keep things interesting. My favorite track, "Waiting," starts with a marching band and then turns into a space-age Graceland-esque jam. (Katie Bishop)
TIM HECKER, VIRGINS
Tim Hecker is redrawing the lines of "ambient music." This is not a peaceful, sleepytime collection of electronic drones; it might just be the most unnerving and downright scary album since Ben Frost's brilliant By The Throat in 2009. And it uses live musicians, though good luck trying to figure out how and where. (John Schaefer)