Soundcheck
The Soundcheck Guide To Brazil: Indie Music From São Paulo To Rio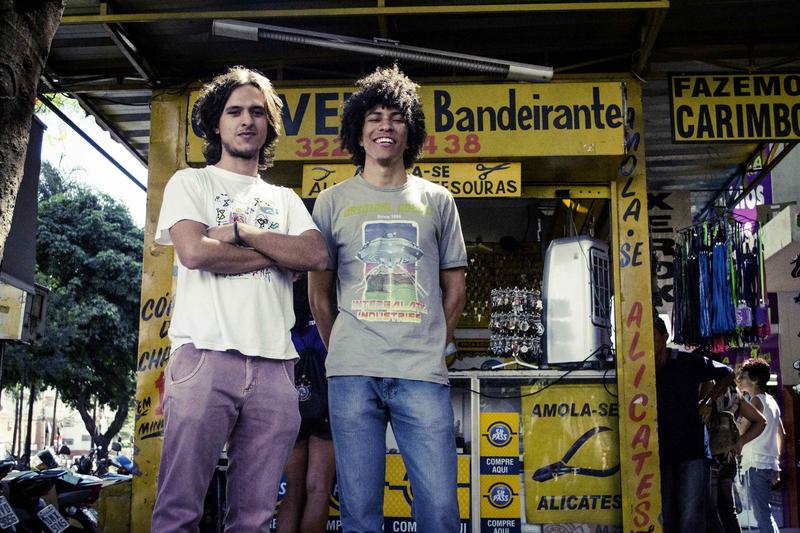 The host of this year's World Cup, Brazil, is a musical world unto itself. So over the next few weeks, Soundcheck brings you an occasional series looking at the huge musical landscape of Latin America's largest and most populous country as part of the Soundcheck Guide To Brazil.
In the current American indie music landscape, there is no single formula for success. The same holds true in Brazil, the site of this year's World Cup tournament -- and, in particular, in the city of São Paulo. According to Buzzfeed audio editor and São Paulo­­ native Julia Furlan, the city is a musical "Petri dish" of indie rock, hip hop, and other sounds inherited from the city's multi-national immigrant population.
"I like a Petri dish as analogy, because it's incredibly experimental and alive and changing all the time," Furlan tells us on Soundcheck. 
We talk with Furlan about five of her favorite Brazilian indie bands making music today, from both her native city and from its neighbor to the east, Rio de Janeiro.
Brazilian Indie Music: A Very Brief Introduction
Baleia, "Casa" (2013)
This six-person band from Rio de Janeiro originally garnered attention for their jazz covers of Brazilian and American pop, such as Britney Spears' Toxic.
Aurora, "Don't Let It Slip Away" (2014)
Aurora's self-titled record, recorded to reel-to-reel tape, was crowd-funded and inspired by a book about The Beatles. Featuring solo artist Barbara Eugeni (who will be playing as part of Brasil Summerfest in New York City this summer) and Fernando Cappi, guitarist for Brazilian post-rock group Hurtmold, this collaboration represents the "Petri dish" life of many musicians in São Paulo­­, where projects are constantly evolving into side projects with other band mates and friends.
Boogarins, "Erre" (2013)
Founding members Fernando Almeida and Benke Ferraz recorded their first album "As Plantas que Curam" ("the plants that heal") while still in high school, living with their parents in Goiânia. Taking influence from the manic musings of São Paulo Tropicalia legends Os Mutantes and Pink Floyd member Syd Barrett, the Boogarins have created a tight and memorable four-piece live act, playing everywhere from Switzerland to Columbus, Ohio. Catch Boogarins at the Seaport Music Festival in August, here in NYC.
Zulumbi, "Zulumbi"
Based in São Paulo, Zulumbi includes Lúcio Maia from Nação Zumbi, Rodrigo Brandão and DJ PG -- all recognizable names in hip hop. The trio explicitly write lyrics that present positive, strong examples of national identity and combine—in their own terms—psychedelic music and hip hop with African beats.
5 a Seco, "feliz pra cachorro"
5 A Seco are a (mostly) acoustic five person band from São Paulo­­ that began releasing their own blend of Brazil's main musical exports, bossa nova and samba, on social media. They found a larger fan base following their inaugural CD Ao Vivo No Auditorio Ibiraquera and successful DVD Live at Ibirapuera.