The Sound of the Goal That Got Away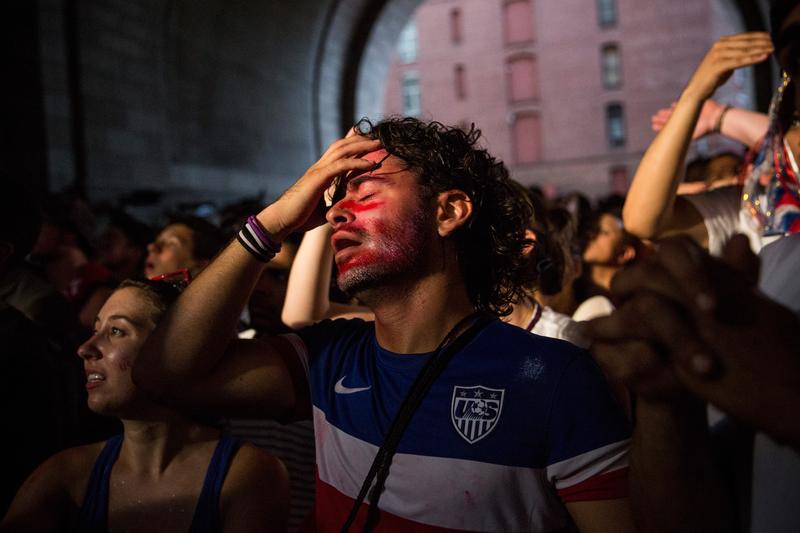 This is the sound of dashed hopes.
The U.S. missed it's best chance to win during the final few minutes of regular time during their World Cup game against Belgium, when a shot at goal went awry.
Here's what it sounded like at Clarkson's Bar in the West Village.