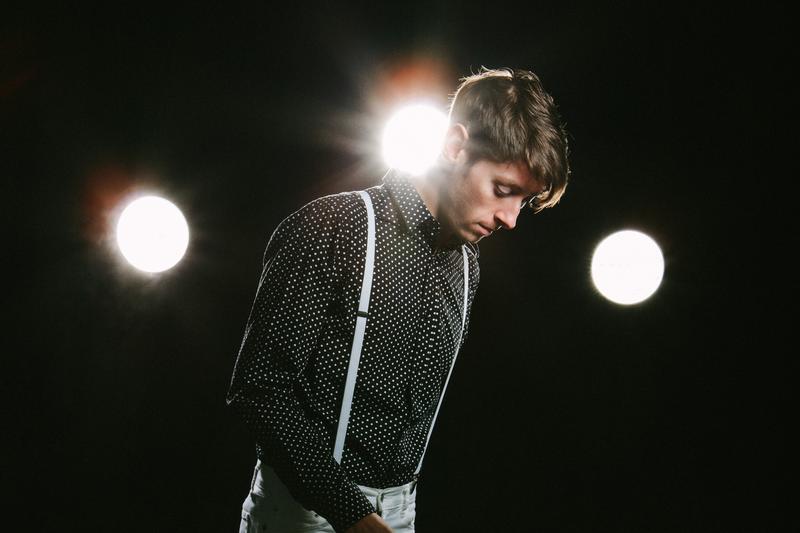 It's always illuminating when an artist breaks out of their normal role, and we get to hear the kind of music they'd make when left to their own devices. For Matthew Scheiner, the native New York guitarist known primarily for his work in the catchy indie pop band Oberhofer, it's a mix of buoyant beats, and ornately packed electronic sounds, under his new moniker Tropic Of Pisces.
As Tropic Of Pisces, Scheiner is set to release his debut, a taut four-song EP, Symmetry, and we've already heard three of those tracks. Today, we've got the fourth track, "They Count."
Right from the start of "They Count," Tropic Of Pisces establishes a mellow Tropicalia-inspired groove that propels a complex and restrained instrumental bed -- eerie Sonar pings, chirping circuits and clicking percussion. But with each verse cycle, he quickly builds and builds -- adding a funky bass line, a swooping synth melody, a soaring guitar, and Scheiner's understated croon. It's a lush and upbeat song perfect for the warming weather.
Tropic Of Pisces' upcoming EP, Symmetry, is out May 13 via Ooh La La Records. Pre-order the 10" now at Symmetry.fm.