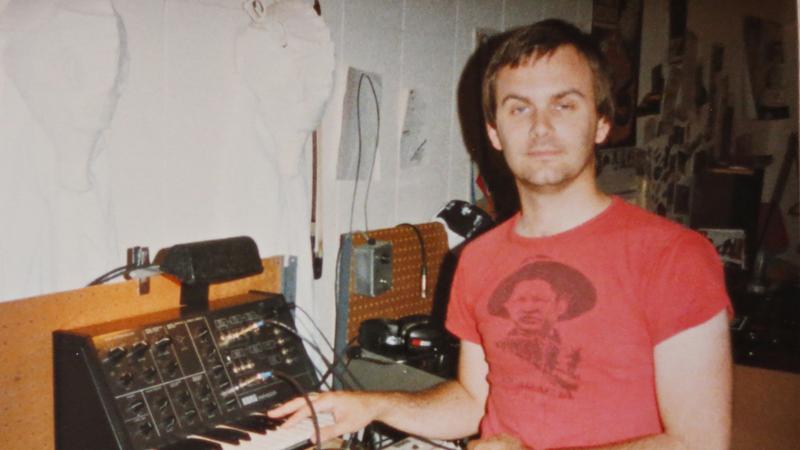 One of the reasons the Brooklyn-based Captured Tracks is among my favorite small independent labels is its clear sense of curation. To anyone familiar with its roster -- including Widowspeak, Beach Fossils, Mac DeMarco, and many more -- the label conjures a certain feeling and sound -- to me, somewhere between hazy and heavy, blissed-out beauty and static and distortion.
Now with Captured Tracks' San Francisco-based imprint Body Double, the label is taking that hand-selected musical aesthetic to obscure reissues. Case in point: Philip Perkins' 1985 recording, Drive Time.
Count me among those who had never heard of Perkins, but the guy collected an impressively diverse set of interests and artistic pursuits: He studied composition, motion graphics and art, and also played in various rock, country and experimental bands -- most notably as a member of The Residents from 1979-84 -- with whom he also served as a cinematographer and lighting director. He's currently still working, as a sound engineer in Northern California.
But Drive Time is something quite different. A forgotten sound collage experiment of sorts, the record was "composed as an alternative to early morning 'drive time' AM radio, and targeted at the same audience: commuters." It's an odd and meandering collection of synth passages, found sounds, and the metronomic plinking of drum machines.
Perkins had this to say about creating songs on the record:
"I don't recall much about the making of them, except that I had to work them over a lot of times to get the parts even close to right. The tunes just came from playing music every day, fooling around, and then rushing to the recorders to lay things down before I forgot them."
While this music is certainly not meant for everyone, it is at least fascinating to hear early electronics of that era and especially strange artistic concepts like Drive Time. And if you listen close, this music actually doesn't sound that far off from music electronic and synth-based artists are doing now.
Listen to one of pieces from the album, "At Home And Away," by clicking the audio player above.