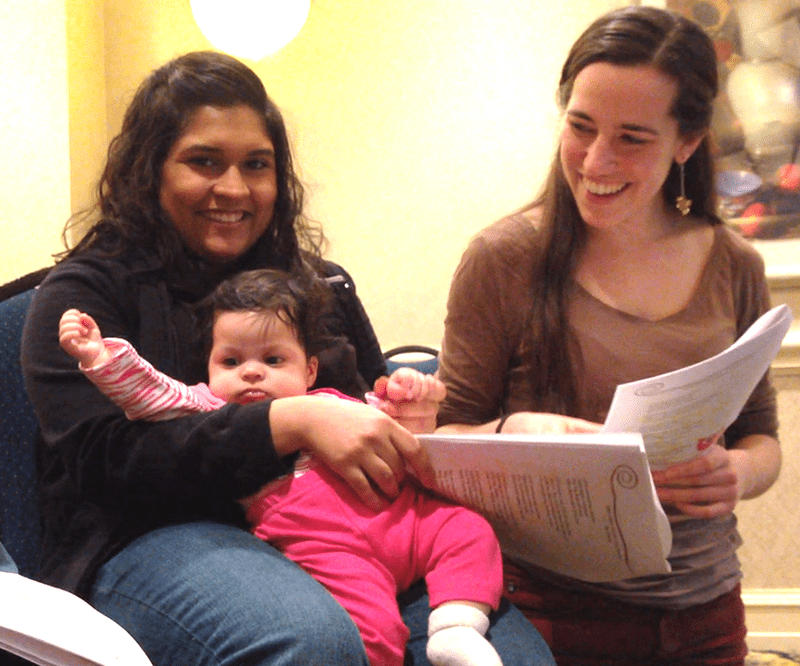 Earlier this year, about a dozen of the 10,463 mothers currently living in they city's shelters gathered to write lullabies for their children.
The two-week session was part of The Lullaby Project, organized by Carnegie Hall's Musical Connections, a community-outreach program that brings songwriting to teen mothers, women in the prison system and women living in homeless shelters.
The women came by bus from the Bronx and Staten Island, and gathered in at the Radisson Martinique, the site of a former and notorious homeless shelter in the 1980s and 90s.
Twenty-two year old Elsa Negron brought her 3-month old girl, Matilda. And with help from bassist Matt Aronoff, they collaborated on a lullaby that evoked images of trees, rivers and the nature that Elsa adores, but has limited access to in her neighborhood in the Bronx, where she's currently living in a family shelter with her partner and daughter.
As a girl, she attended a Boys and Girls Club summer camp, and the experience left a life-long appreciation for the natural world.
"I just love that place and I will never forget it," she said. "And I want Matilda to have the same opportunity."