Soundcheck
Son Lux: A Vivid And Arresting Musical World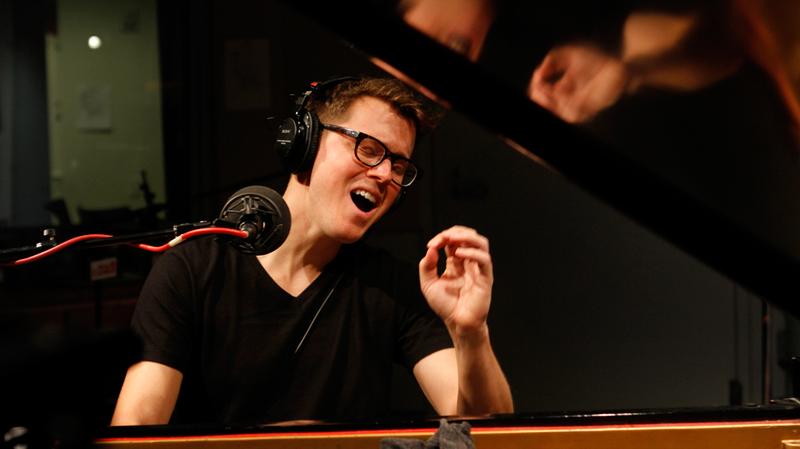 Ryan Lott is a classically-trained musician and composer who has written for films, television ads, and dance companies in New York. But since his stunning 2008 debut as Son Lux, At War With Walls & Mazes, Lott has been making lush and experimental songs that blend new classical, rock, electronic music in fascinating and ambitious ways. 
With Son Lux's latest album, Lanterns, Lott has made his best collection of songs yet. The record -- which features mandolin virtuoso Chris Thile, The Antlers' Peter Silberman, DM Stith, and a cast of other collaborators -- exudes a dark and somber mood with songs equally lovely and dramatic.
And while each piece enters the world as a skeletal composition, Son Lux's songs are fleshed out with intricately constructed layers of acoustic instruments and vivid electric sounds, icy beats, and Lott's manipulated voice. The result is a transportive and emotionally arresting musical world from a gifted musician on the rise. 
In this performance in the Soundcheck studio, Lott reveals his compositions' humble beginnings performing solo on piano and guitar.
For more photos, visit Soundcheck's Tumblr page.
Set List:
"Alternate World"
"Pyre"
"Lanterns Lit"
Son Lux plays Joe's Pub on Monday Nov. 4.