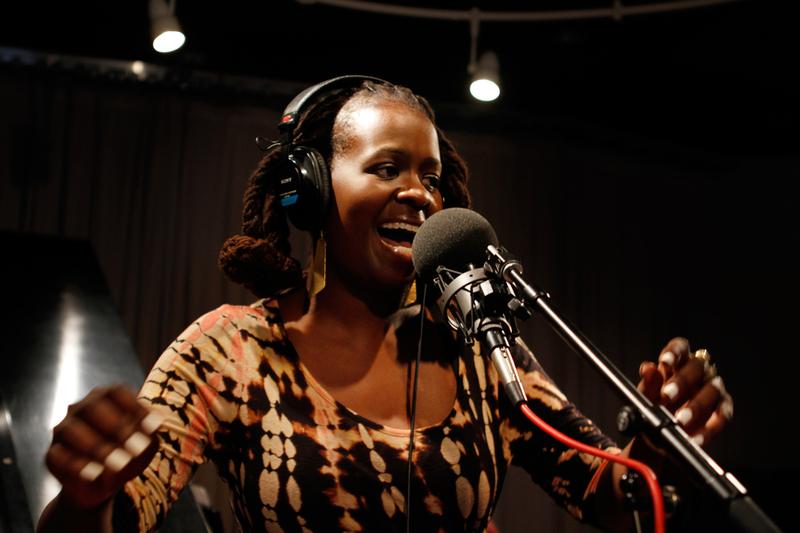 When you hear Somi's globe-spanning music, you can hear her past come to life. Born in Illinois, Somi travelled the world as the daughter of Ugandan and Rwandan parents -- one a diplomat, and the other an educator with the World Health Organization. Now as a musician, the singer has collaborated with an array of artists around the world: John Legend, Hugh Masekela, Angelique Kidjo, Baaba Maal and Paul Simon. And last year, she performed at the United Nations at the invitation of Secretary General Ban-Ki Moon.
After her father died in 2011, Somi decided to spend 18 months in Nigeria, seeking out the cultural vibrancy of Lagos, which she has said reminded her of the creative energy of New York. While there, she maintained a journal, recorded sounds, and collected musical ideas on a pocket digital voice recorder. Once she returned home to New York, those sketches became the backbone for her latest album, The Lagos Music Salon.
Throughout Lagos, Somi's songs like "Last Song" touch on American jazz, African rhythms and R&B, especially as she updates songs from Afrobeat pioneer Fela Kuti ("Lady Revisited") and soul singer Nina Simone ("Four African Women") with themes of global politics and social activism, and the struggles and strength of women in Africa. And when coupled with ambient street sounds and snippets of random conversations, Somi not only adds extra texture to the music, but infuses her songs with a true sense of place. Even as she proudly displays her influences, Somi delivers a unique and personal musical statement.
Set List:
"Last Song"

"Ginger Me Slowly"

"Brown Round Things"