Episode #3369
Some Folks Singing
Monday, December 02, 2013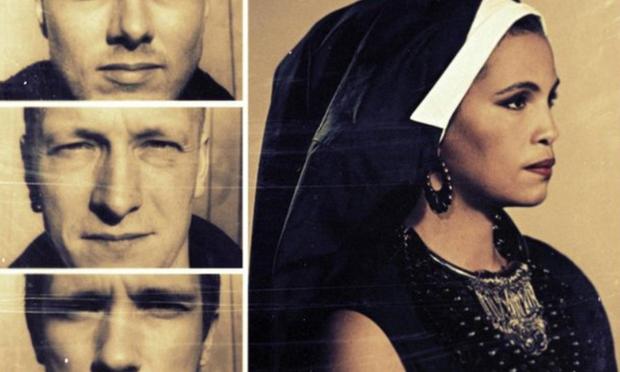 Songs and the singers who sing them from around the world is the focus of this New Sounds. Sample the record by Neneh Cherry and Scandinavian jazz trio, the Thing who named themselves after a Don Cherry composition.  That powerful Nordic three-oh is saxophonist Mats Gustafsson, bassist Ingebrigt Håker Flaten and drummer Paal Nilssen-Love.
Neneh is the stepdaughter of the late American improvising trumpeter Don Cherry, (and a pop, punk, hip hop and world music star in her own right) who spent her early years touring with him and other jazz legends like Miles Davis.  Also, hear music from Ethiopian singer Mahmoud Ahmed, New England folkie Sam Amidon, and new music from the group Tin Hat and their settings of poetry by e.e. cummings.  Plus, hear songs from the likes of Iceland, Ireland, Senegal, Georgia (the country) and beyond.
PROGRAM #3369, Some Folks Singing (8/23/2012)
ARTIST(S)

RECORDING

CUT(S)

SOURCE

Mógil

Í stillunni hljómar

Fellsnes, excerpt [1:00]

Emel Mathlouthi

Kelmti Horra

Ma lkit (Not Found)

World Village - #479065
www.worldvillagemusic.com

Neneh Cherry & the Thing

The Cherry Thing

Golden Heart (Don Cherry) [4:43]

Smalltown Superjazzz / Smalltown Supersound - #STS 229CD
robotbutikken.no/butikk

Ethiopiques 7

Mahmoud Ahmed: Ere Mela Mela

Atawurulegn Lila [4:03]

Buda Musique #82980
www.budamusique.com

Andra Kouyate & Seke Chi

Saro

Yereko [4:51]

Studio Mali
studiomali.com
www.andrakouyate.com

Tunng

Comments of the Inner Chorus

Sweet William [3:36]

Full Time Hobby FTH019
www.fulltimehobby.co.uk
OR www.tunng.co.uk

Sam Amidon

Esopus #12 - Black and White

Vance [5:41]

Tin Hat

the rain is a handsome animal

anyone lived in a pretty how town [4:31]

New Amsterdam - #040
www.newamsterdamrecords.com

Mógil

Í stillunni hljómar

Fellsnes [5:13]

Iarla Ó Lionáird

Imeacht

Foxlight [4:44]

Real World Records - #80021
realworldrecords.com

Ensemble Basiani

Live from Mostly Mozart

Tsintsqaro [4:17]

This recording not commercially available. The Ensemble just released "Georgia: Sacred & Secular Vocal Polyphony" on Ocora #C560240
info at www.facebook.com/Basiani

Hear new music from Uri Sharlin & the DogCat Ensemble, who are a mixed breed (groan) group featuring guitar, accordion, and percussion trio that infuses Israel and Brazil into New York.