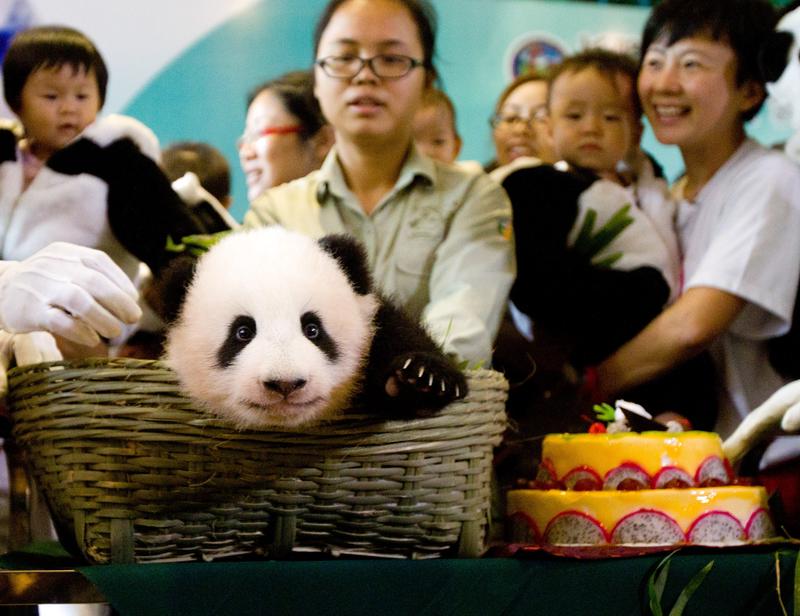 There are all too many endangered species in the wild and precious little money devoted to conservation. So if you had to choose, how would you do it?
We concocted a thoroughly unscientific survey: A choice between saving the beloved giant panda, the odd-looking grey-faced elephant shrew, and the insectoid American burying beetle. 
Most people chose the panda. Along with apes, elephants, big cats, and black rhinoceros, pandas are some of the biggest fundraisers in the animal kingdom. What makes us want to save pandas, but not bugs? Not surprisingly, it turns out that animals deemed cute yield bigger donations and campaigns.
This week, NationalGeographic.com is exploring our ideas of conservation in a series called "Last of the Last." Christine Dell'Amore, news editor for NationalGeographic.com, helps explain how we choose which animals to save.