The Takeaway
Solitary Confinement, Violence and Mental Illness: Stories from Rikers Island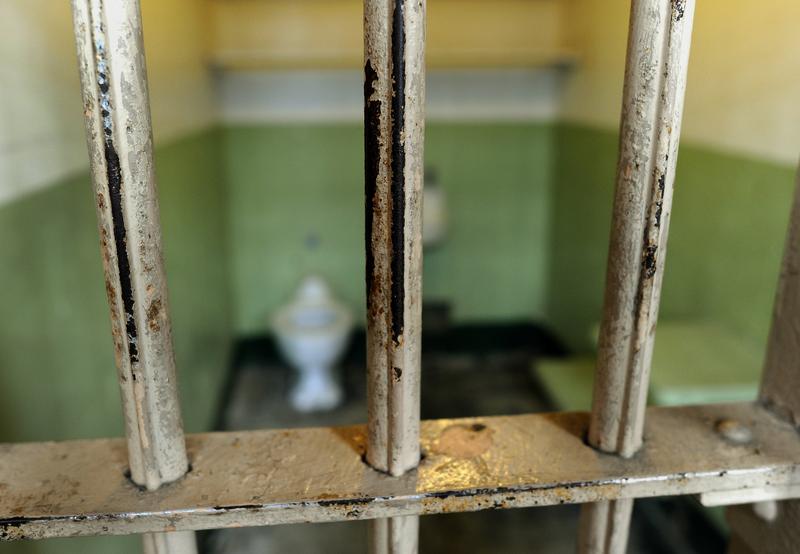 With more than 12,000 inmates, Rikers   Island   is one of the largest jail complexes in the country.  
As a jail (as opposed to a prison), most of the inmates held at Rikers have never been convicted of a crime. About 40 percent of the inmates held at Rikers have a diagnosed mental illness.
One of them was Jerome Murdough, a Marine veteran, who died last February. This week, the Associated Press revealed the cause of Murdough's death: The 56-year-old had been left in an overheated cell. With temperatures over 100 degrees, as one official put it, Murdough "basically baked to death." 
Daffodil Altan, a video producer and reporter for the Center for Investigative Reporting, has been examining the use of solitary confinement at Rikers.
She has closely followed the adolescents housed at the jail—approximately 600 to 800 inmates. Of the adolescents at Rikers, 100 are in solitary confinement at any given time. She explains why solitary confinement often exacerbates mental illness in these inmates, and discusses the problems many inmates face at Rikers Island. 
"There's no transition out of solitary—you're essentially released suddenly into the general population, and the incidences of violence have not gone down as a result of the use of solitary confinement," says Altan. "Temporarily, it's like a band aid and it puts the inmate out of sight and out of mind. But then what's happening is a detainee is seven times more likely to hurt himself or herself when they are in solitary confinement than when they are in the general population. The violence—even self-inflicted violence—increases when someone is in solitary confinement."
According to Atlan, the United Nations has called the practice cruel and inhumane, and classified solitary confinement as torture. Furthermore, she says that the U.N. has prohibited placing juveniles in solitary confinement as a matter of international law.
"In our reporting we found out also that three quarters of the teenagers who are in solitary confinement at Rikers have diagnosed mental illnesses," she says. "We talked to [Rikers] and made many, many requests just to see and understand. They repeatedly refused to let us in, to engage in a conversation and at one point they told us that they were only an adult facility. Really, this begs the question: What is actually going on in there?"
Altan says that, according to the rules and regulations of Rikers, individuals can be sent to solitary confinement for seemingly small infractions—engaging in "horse play," being noisy, or even having art supplies in a cell.
"This is how teenagers behave," says Altan. "There is a problem situation inside, and they don't have the training necessary to handle a population in need of therapy, counseling and services that are not being provided."
Check out a video of Altan's reporting below.
What do you think of this report? Tell us in the comments.