Soundcheck
Brazil Has Been Singing About Soccer For 100 Years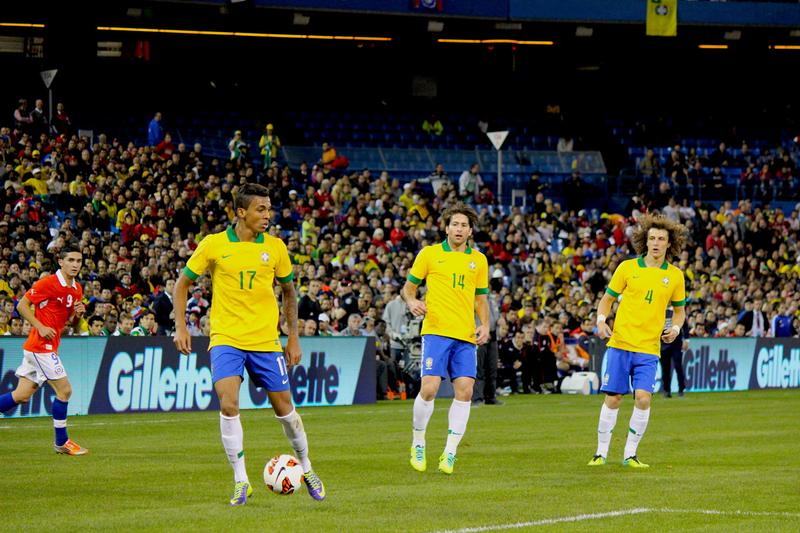 All this week, Soundcheck has been looking at the music of Brazil, the host of the 2014 World Cup. The tournament begins tomorrow, but Brazil has been singing about soccer for almost 100 years. Host John Schaefer discusses a few of those classics.
"Several generations of Brazilians have grown up associating Na Cadência do Samba with soccer.  It's got an alternate title, which translates, 'how beautiful it is.'  As you may know, Brazilians call soccer 'the beautiful game.'  But this was not written as a soccer song – it just got swept up in Brazil's constant football fever."
"Um A Zero – or in English, 'One to Zero' – was written in 1919 by Pixinguinha, who would become one of Brazil's greatest songwriters of the 20th century.  It was one of his first big hits, and it's now considered a standard. The song takes its title from that year's South American Championship game: Brazil one , Uruguay zero."
"'A Taça do Mundo é Nossa,' which means, 'The World Cup Is Ours,' was written after Brazil won its first World Cup in 1958. The song had a big revival in 1962, when the Brazilians won the Cup again."
What's your favorite soccer song from Brazil or elsewhere? Leave a comment below.