So Why Are Meter Rules Always "In Effect"? Some Answers.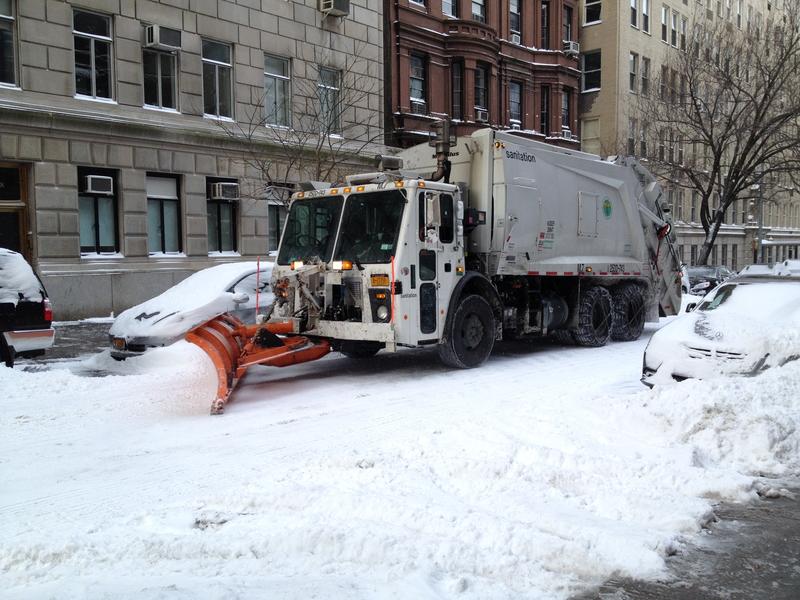 In the latest installment (first installment) of our regular series (likely not regular) "It's Okay, We Don't Know Either," we investigate why parking meters are always in effect when Alternate Side Parking is suspended.
It's a snow day mantra, uttered by newscasters, printed in the papers, and tweeted by the DOT. Alternate side parking is suspended, but the meters remain "in effect."
#NYCASP rules are suspended today, Jan. 21, to facilitate snow preparations. Meters are in effect.

— NYC Alt Side Parking (@NYCASP) January 21, 2014
But why? We first took our question to twitter, where just the right person joined the discussion - NY1 traffic reporter Jamie Shupak.
@jodyavirgan unofficially, I've always been told it's the distinction between residential/business areas.

— Jamie Shupak (@JamieShupak) January 21, 2014
@jodyavirgan sure, but more importantly plows can get down residential streets without fighting against people moving cars.

— Jamie Shupak (@JamieShupak) January 21, 2014
The idea, then, is that ASP suspension is more about making sure regular folks aren't stranding their cars trying to move on narrow residential streets, getting in the way of plows. On commercial streets, where there are meters, there may be more room for plows to maneuver. Commercial drivers are also less likely to get snowed in by keeping their car in one place, and they may have somewhere to park their car or truck at the end of the day.
And, of course, there's the obvious angle -- money. But it's not just that the city can continue to raise revenue by ticketing for parking meter violations, former NYC traffic commissioner "Gridlock" Sam Schwartz emails us that "it's because there's no need to hurt business... revenue is a small part of it." 
A DOT spokesperson tells us that the policy "ensures that these spaces are clear so that Department of Sanitation can plow snow from the curbside in commercial districts, helping businesses to resume after a storm."
@jodyavirgan meters tend to be on main streets. Don't want cars stranded in snow, keep meters running.

— Rocco P. Hill (@kteachernyc) January 21, 2014
So there you have it. Got a theory of your own? Post it in the comments or tweet @brianlehrer.