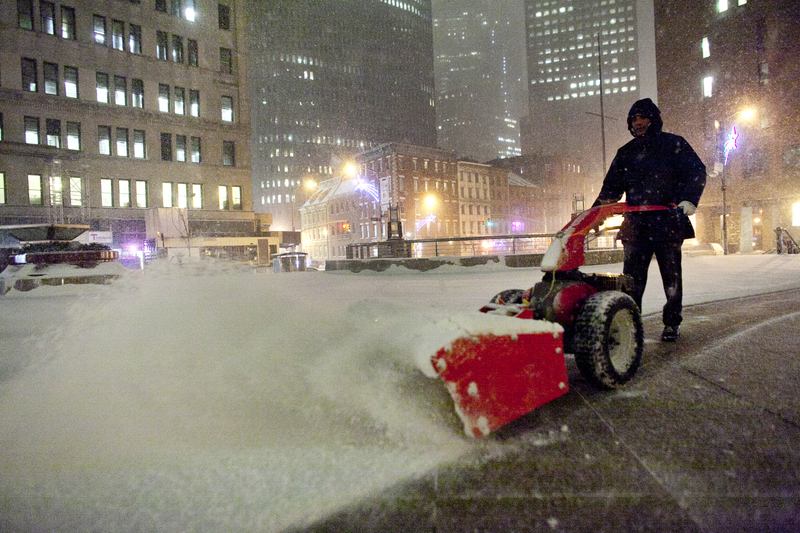 A winter storm settled in across the northeast and parts of the Midwest last night, affecting an estimated 100 million people nation wide.
In Boston, the storm finds incumbent Mayor Thomas Menino with just a few days left in office. Mayor Menino, who is the longest-serving mayor of that city to date, has been in office since 1993. He steps down on Monday with a few storms-worth of experience under his belt.
In Detroit, incoming Mayor Mike Duggan took his oath of office on Wednesday, but because Detroit filed for bankruptcy, he doesn't have the authority a mayor usually has under these types of conditions. Instead he has an interim agreement with Emergency Manager Kevyn Orr.
And here in New York City, new Mayor Bill de Blasio also stepped into office on Wednesday, ushering out Mayor Michael Bloomberg who has faced his fair share of natural disasters in his 12 year tenure.
Joining The Takeaway to give an update on the storm from across the country are Andrea Bernstein, metro editor for WNYC; Phillip Martin, senior investigative reporter for our partner WGBH; and Quinn Klinefelter, senior news editor for WDET.