Surprise! Winter Is Returning Tomorrow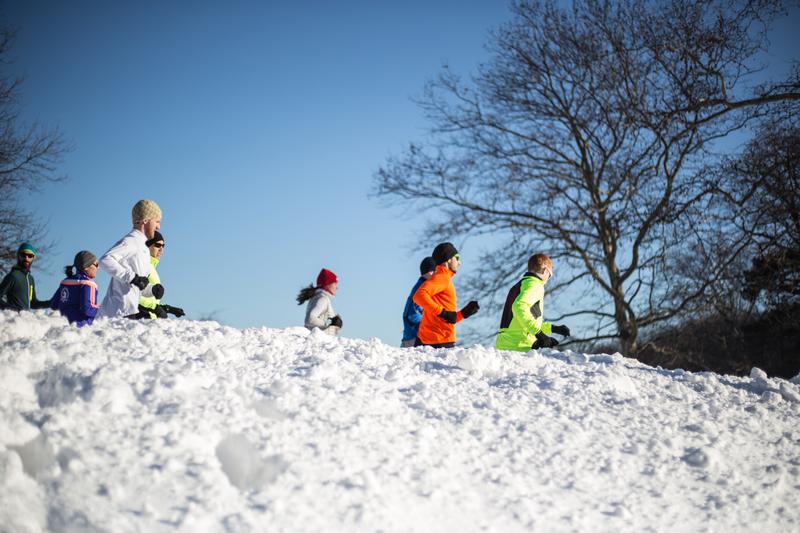 A Winter Storm Warning goes into effect Thursday at midnight, lasting through 6 p.m. The National Weather Service says six to 12 inches of snow could accumulate over the course of the day.
"Although the weather is warm today," says New York City Emergency Management Commissioner Joseph Esposito, "New Yorkers should be prepared for snowfall and slippery roads and plan to take mass transit where possible."
@katehinds @WNYC pic.twitter.com/I35eB5HWQu

— Jorge C Santos (@JorgeCSantos) February 8, 2017
The New York City Department of Sanitation is pre-deploying 689 salt spreaders across the city; the department says it has 315,000 tons of rock salt available. 
The Department of Sanitation Commissioner Kathryn Garcia is urging New Yorkers to take the warning seriously, despite today's 60-degree temperature.
"I'm glad that there are people who can predict the weather for me, because without meteorologists, I certainly would not think I'm getting a blizzard tomorrow," she said. "But I want to reiterate: this will be a very dangerous storm."
In order to facilitate snow removal, Alternate Side Parking will be suspended Thursday. Parking meter regulations will remain in effect.