The Takeaway
'Brogrammer' Culture & the Frat Past of Snapchat's CEO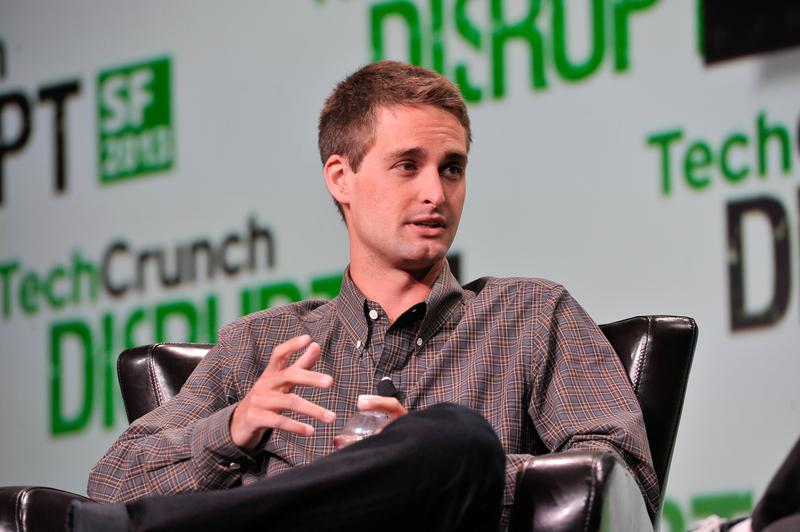 Today, Google launched a service that allows Europeans to ask for personal data to be removed from online search results. The move follows a court ruling that provides individuals with the "right to be forgotten." Right now, Evan Spiegel, the 23-year-old CEO of Snapchat, is probably wishing he was European.
That's because the tech gossip website Valleywag recently leaked emails from Spiegel's undergraduate days at Stanford University, in early 2010. Underage drinking, sex, and drugs feature prominently in the messages, and Spiegel's comments about female co-eds are unflattering at best, misogynistic at worst.

Snapchat is known for making pictures disappear. Users share 700 million photos and videos per day, but media shared on the Snapchat lasts just 24 hours. The app is currently valued at $2 billion.
Unfortunately for Spiegel, email isn't as ephemeral as Snapchat's self-destructing selfies.
Silicon Valley sexism—what's often described as "brogrammer culture"—is all too familiar to Elissa Shevinsky. She's the CEO of Glimpse, a rival photo-sharing app, and she quit the company last year after her co-founder tweeted in favor of a sexist app.
Shevinsky discusses Snapchat, the impact of sexism in the tech world, and why she eventually decided to return to Glimpse.  
See Also: Should Americans Have the 'Right to Be Forgotten'?