Scanners Stumble at Dozens of NYC Polling Sites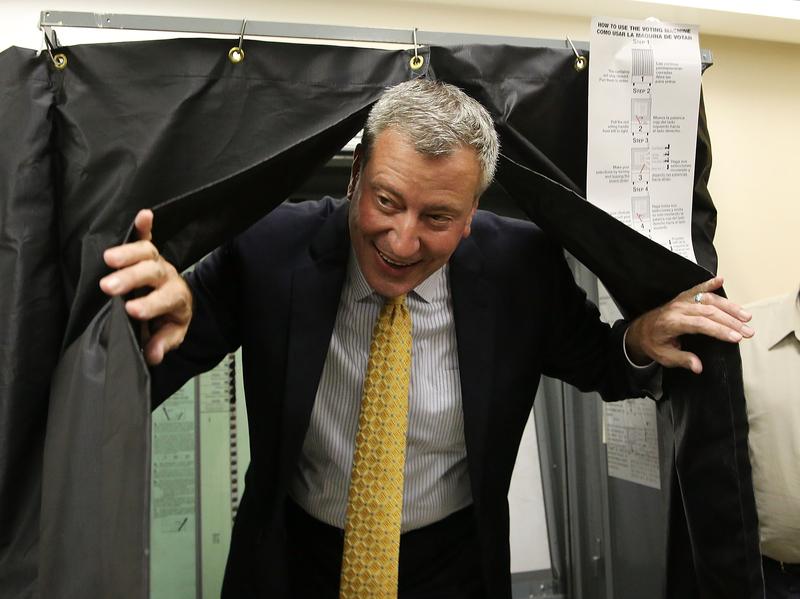 Voters have reported problems at more than 40 different sites around New York City, mostly from malfunctioning scanning machines and confusing directions given by poll workers.
The greatest number of complaints to WNYC's online voter survey came from voters in Brooklyn, but people had problems in Queens, Manhattan and the Bronx, too. The most commonly reported trouble was ballot scanning machines not working. WNYC counted about 30 different places where those problems were reported, either  through its own survey or through a hotline run by the New York Public Interest Research Group.
Other voters said polling sites did not open on time or that workers gave them inaccurate and conflicting information. At least two people said they were instructed that they could only vote for a single party, across different races. Still others complained that poll workers had neglected to tell them about referendum questions on the back of the ballot, and unnecessarily handled ballots once they were filled out.
"We have, as we always experience, some glitches along the way, but those have been reported and are in the process of being dealt with," said Michael Ryan, executive director of the New York City Board of Elections. "Any man-made system is by definition imperfect, but we strive to make it as perfect as possible."
Ryan said the backup portable memory devices in some scanners had come loose when the machines were transported to the polling site.
Elections watchdogs were more critical.
"Many voters had no problems at the polls today, and thousands of dedicated poll workers do a great job," said Neal Rosenstein, from the New York Public Interest Research Group. "But we've heard of too many scanner breakdowns.  If the Board of Elections was graded like restaurants, they'd be shuttered by the Department of Health."