A Slice of Cuba at the American Museum of Natural History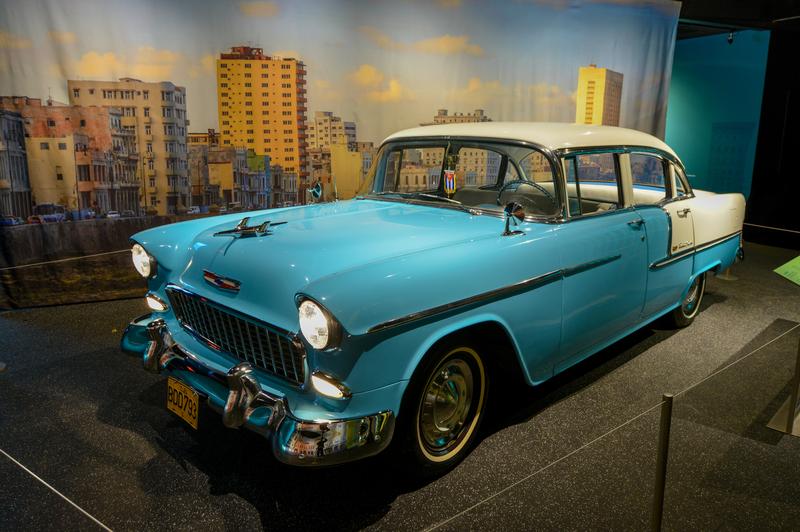 A new exhibit at the American Museum of Natural History is bringing a slice of the Caribbean to the Upper West Side. "¡Cuba!" focuses on the culture and ecological diversity of the island and is part of a decades-long collaboration with the Cuban Museum of Natural History.
"We wanted our visitors to learn about who the Cubans are in their own voice," said Ana Luz Porzecanski, director for the museum's Center for Biodiversity and Conservation. "And to discover how unique Cuba is biologically and why it has fascinated the scientists in this institution for so long."
It's the museum's first fully bilingual exhibit and features Cuba's biodiversity with (among other things) models of the wetlands and a coral reef, as well as live lizards and frogs. Most of it resembles a Cuban boulevard — with cafes, a cigar shop and, of course, an archetypal vintage Chevrolet. It also features photographs and quotes from everyday Cubans.
"There was like a fruit cart, and it was really cool cuz, it had like the prices next to it, it looked really real. It really makes me want to go to Cuba," said 10 year old Naomi Moehnaguaio, who was there with her 5th grade class.
"Cuba!" opens next Nov. 21 and runs through August of next year.