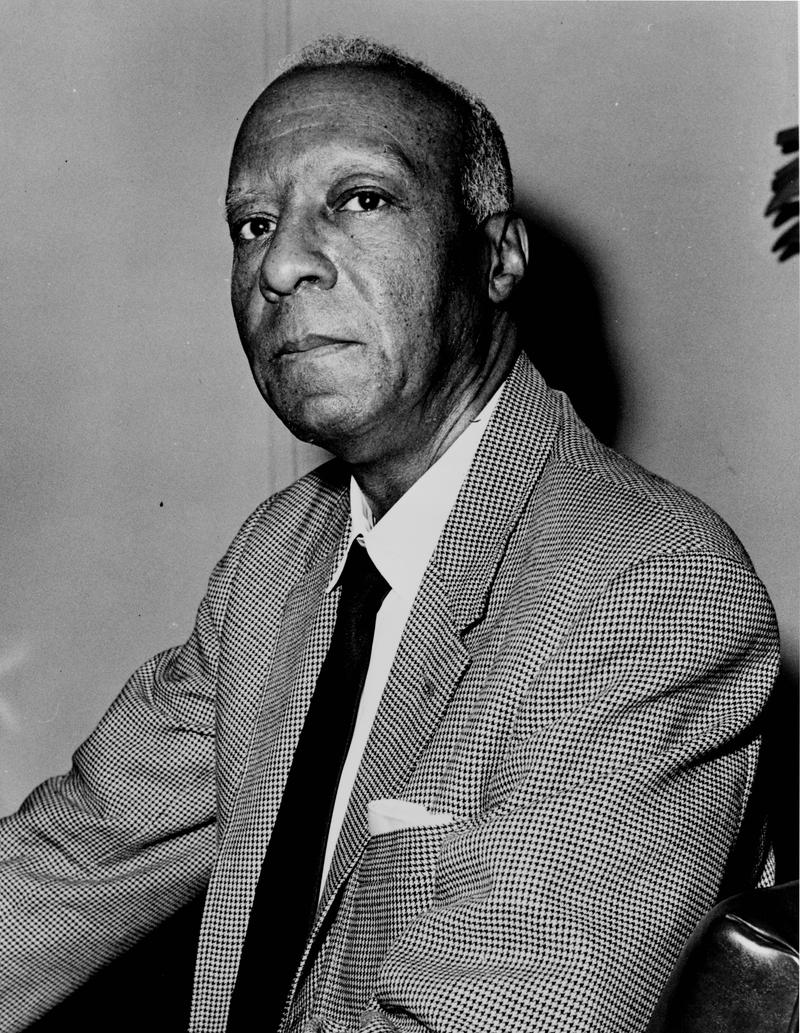 This episode is from the WNYC archives. It may contain language which is no longer politically or socially appropriate.
U.S. Secretary of Labor speech: reads letter from Harry Truman who says he is proud of our Negro fighters in Korea. Their battlefield actions sign of role they will play in the future. Civil Rights legislation. Union's silver jubilee celebration. The Negro Soldier. Anti-Communist rhetoric. 25th Convention of Brotherhood of Sleeping Car Porters meeting at
the Teresa Hotel in Harlem. A. Philip Randolph introduces U.S. Secretary of Labor Morris J. Tobin. Tobin reads a letter of praise for the union's silver anniversary from Presdent Truman.

"Important role America Negroes will play... legislation which I still regard as unfinished business before the Congress...."

Tobin talks about the union's struggle against a "hostile management and a hostile world."

Praise for Randolph... "leading you out of wilderness into the promised land."

Randolph's civil rights work on all levels. Talks of the Union's great work.

America is what it is because of the contribution of all races. Marshall plan for Europe. Anti-communist rhetoric. The debt we owe to Africa for those who came against their will. Yes, we owe much to Africa. Must make good to the backward nations of the world. Our fighting boys of Negro blood in Korea have proved equal to any other group. A credit to all Americans.

Truman - Turkey a bastion of defense against Communism. All we owe to Italy. Our boys of Italian dissent. Italy will be built back. American economy. Employment couldn't be better. concludes.
Audio courtesy of the NYC Municipal Archives WNYC Collection
WNYC archives id: 5963
Municipal archives id: LT252