SchoolBook
Determined to Graduate: 'You're Going to See Me on That Stage'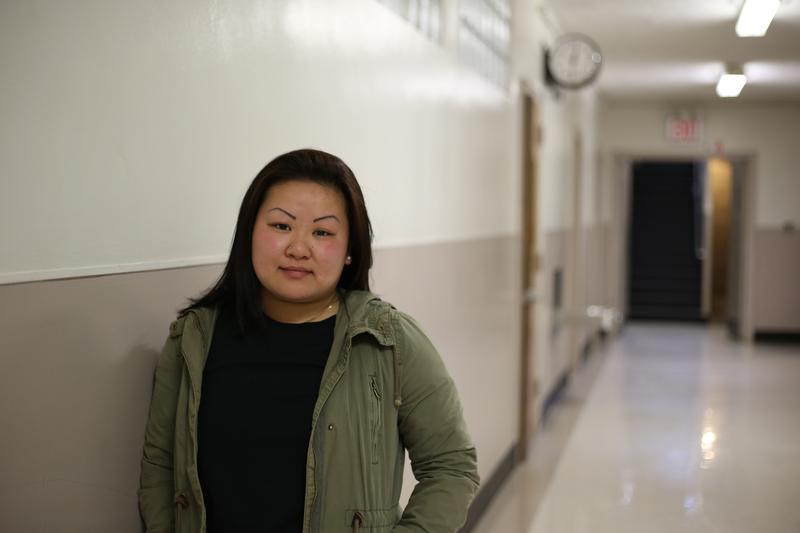 Thursday is the last day of school in New York City. Most high school graduation ceremonies happened days or weeks ago. But not at West Brooklyn Community High School. Here, the annual ceremony is set for the last possible minute, on Thursday morning. 
Potential graduates were working through the week to squeeze out class credits and pass Regents exams. West Brooklyn is a transfer school founded in partnership with Good Shepherd Services which supplements Department of Education staffing with guidance counselors and other supports. 
Principal Gloria Rosario called this time of the year "the most anxiety-producing moment of being in a high school." 
One of the students working down to the wire was Paula Dinh. Even in her sixth year of high school, and determined to graduate, the 20-year-old could not shake habits of missing class or showing up late to school. After a strong start to the trimester, her grades plunged in May and she was running out of time to make herself a June graduate.
As part of our series Educating on the Edge, WNYC chronicled Part I of Paula's story earlier this spring. In Part II, we follow Paula through the final months of the school year to learn if and how she might eke out a win. 
 The series is part of American Graduate, a public media initiative addressing the dropout crisis, supported by the Corporation for Public Broadcasting.