Six Facts That Will Change The Way You Think About Sleep in New York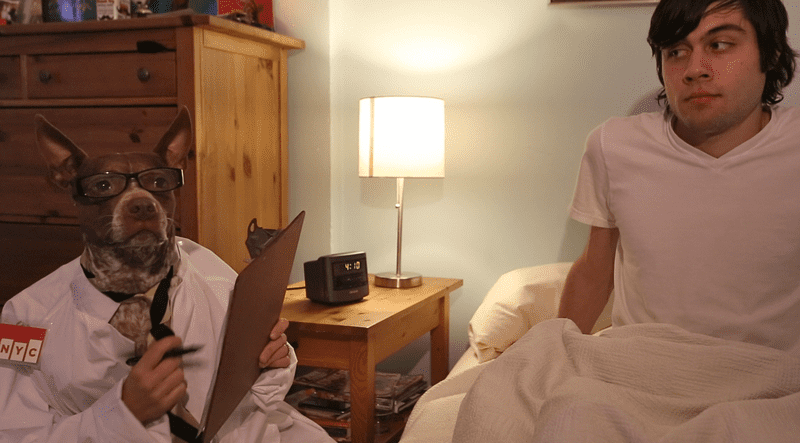 In the city that never sleeps, are you getting enough?
More than 25 percent of the people in the United States report not getting enough sleep, and about 10 percent of people have chronic insomnia. So what could help us all sleep better? Join the WNYC sleep project to see how many winks you (and others in the New York City area) are getting each night.
Click on the audio above to hear WNYC Data News editor John Keefe explain how the sleep project works and how you can be involved. 
Need more convincing? Here are six facts that will change how you think about sleep in the city:
1. You can catch up on restorative sleep on the subway…
2. But you might get robbed: So far this year, about 20 percent of all grand larcenies on the MTA involved sleeping victims.
3. If you sleep fewer than seven hours per night, you get sick more. In fact, "you have three times the risk of contracting a cold compared with those who slept at least 8 hours per night," according to Dr. Carl W. Bazil, director of the division of epilepsy and sleep at New York-Presbyterian/Columbia University Medical Center. And generally, your immune system is way worse.
4. New Yorkers hit the sack half an hour later than the rest of the country but still get about the same amount of sleep. That's according to the fitness tracker Jawbone, whose New York users report going to bed 28 minutes later than their users elsewhere.
5. In 2013, there were 260,000 noise complaints to 311 -- making noise the number one quality of life complaint by New Yorkers. Good luck sleeping!
6. But if you're having trouble getting some rest, at least you're not alone. Mayor Bill de Blasio has already admitted to being our night-owl-in-chief.  "I think we should re-orient our society to stay up late," Mayor de Blasio said in November. "But I don't think that's happening right now."