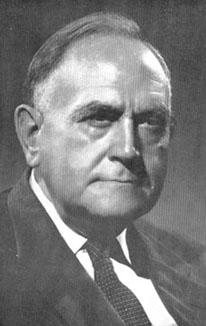 Summary
This episode is from the WNYC archives. It may contain language which is no longer politically or socially appropriate.
Sir Roy Welensky, Prime Minister of the Federation of Rhodesia and Nyasaland, speaks about issues facing the country, colonialism, and racial problems in his country.

He speaks strongly against colonial rule, but also cautions against a sudden withdrawal of colonial support. He gives as an example the failed state of Congo after Belgian colonization left.

He also speaks of the attempts for racial harmony Rhodesia and Nyasaland. This failed, he argued, due to black extremism.
Audio courtesy of the NYC Municipal Archives WNYC Collection
WNYC archives id: 70548
Municipal archives id: T247
Transcript
This is a machine-generated transcript. Text is unformatted and may contain errors.
Mr President ladies and gentlemen may I thank you for the opportunity you have given me today to address you it is an especial privilege to speak in a place dedicated as I know this center to be to those journalists who have given their lives in search of truth. It is a worthwhile search and a challenge but when discovered the truth is often neither easy to understand nor comfortable and it may be that what I have to say today to you may not in part it be palatable but I am going to tell you something of the truth I have learnt from experience the most exacting a teacher of all I will have to speak plainly and may have to dispense with some of the niceties of diplomacy you have so I ask you to understand that I do so only to serve the interests of truth. The problems I would deal with are serious and I can bring you little comfort but it is possible that the experience we have had in Central Africa could be helpful in the difficult times which lie ahead for us all it is in the spirit that I ask you to hear what I have to say today. First I must identify myself and my country. The Federation of provision and Nyasaland the Central African Federation as it is known and often referred to in the United States is made up of three territories Northern a deja Nyasaland and Southern Rhodesia I have been federal prime minister since nine hundred fifty six before Federation was brought into being ten years ago northerner Deja and Nyasaland were under the direct control of the British colonial office through its. Administrators on the spot the ordinary every day form of colonial government while Southern Rhodesia was a self governing a British colony not fully independent so far as such matters as external affairs are concerned but not in any way subservient to Britain in regard to internal matters in fact for the Dijon has enjoyed responsible government as since nineteen and twenty four the population of the area ladies and gentleman is in the vicinity of some ten million we're not quite certain of the exact numbers but they are made up of roughly of three hundred twenty five thousand whites and the remaining nine million are blacks the blacks are divided into something like a hundred tribes and the whites many of whom are in their third and fourth generation are principally of British and South African stock though there are strongly Tyrion Portuguese and Dutch communities and a sprinkling of other nationalities. The economy is based mainly on mining and agricultural products Northern Rhodesia possesses about a quarter of the known reserves of cuppa in the world and Southern Rhodesia is the second largest producer of. Pure tobacco Naslund is an agricultural country and a very poor one with the majority of its population on the subsistence method of living the average income for head around him of the people of my as a land is as little as sixty eight dollars a year something that I should imagine I could perhaps best express what I tell you that I believe that you probably spend more than that any of you who keep a dog you probably spend more than that on that animal put on. The Federation was founded in one thousand fifty three to bring the complementary economies of the territories together into the prosperous whom it proved in the event to be and an endeavor to bring about a normal racial society by means of a policy a partnership between the various peoples of the country and a franchise requiring qualifications to gain the vote but open to all races the Federation was in effect brought to an end in March of this year when the British government gave the right to session to Norman to Dijon having earlier conceded it tonight asinine. Those territories elected to secede and out on their way to independence under black nationalist governments and although the ending of the federation is not a story I intend to recount today I will deal with the significance of its going in a wider context now Mr President I am a white African and I have struggled for the whole of my political life against colonialism I share a belief with many thousands on the African continent that as soon as people and young countries are able to stand on their own feet to conduct their affairs and govern themselves they should be allowed to do so but I am anti colonialists with a difference I want to see colonialism go but to go in an orderly way and go only when it gives place to something better and being a white African and knowing no other home but Africa what happens when he doesn't go in this way is perforce of considerable personal concern to me. Only the ignorant or the cause to assist wouldn't I that there has been good in colonialism as well as bad it has given a stop to people and to nations and it has taken many of them all the way where they are today some find it embarrassing to admit this and it is certainly not the fashion to do so nevertheless it is a fact and it is also a fact that over the years many thousands of administrators in the field have given devotion and some their lives to bringing health education school justice and peace to primitive of the peoples. Their work is not everywhere complete but they have hastened and I want to emphasize this they have hastened the process of civilization by centuries and with few exceptions the people of the colonies and former colonies have taken from them other countries as well as given to them it has not been a one sided matter Nevertheless Mr President for twenty five years I have fought against colonialism believing that fundamentally it has served the Metropolitan power better than it has served the colony in terms of investment or lack of it in terms of industrial development the case against colonialism is clear and the men who have ruled the lives of millions have been transience and have not had to stay to take the consequences as we have to do for any ineptitude or at times does Ana on their part or on the part of their masters in the metropolitan countries nor does Remote Control Room lend itself to seeing problems as the colonies see them and it can be slow and sometimes a pretty inefficient as the president divine may be permitted this memory I can recall after my first visit to the Colonial Office in London about nineteen forty six thinking how much more clearly I and then understood the issues of seventeen seventy six. So it has been that I have fought against colonial control but now let me say this I have learnt that if colonialism goes before its time it leaves the people far worse off than before I did use my own shakable belief that it is the people that should count not the politicians or the ruling clique how many would agree with me is one matter I believe most would but how many take this the criterion in practice is a very different matter now of course there has been exploitation in colonial history there can be no doubt of it and for example the benefits metropolitan industries and economies have gained at the expense of colonial development has been considerable yet the masters may have changed has the independence of recent years freed the new states from this sort of exploitation frankly I doubt that the laws of economics remain as realistic as before independence is brought no magic password that to investment the price for Labor is too low and untrue as I have so strongly urged over a long period the West fix is fair and stable prices for primary products these new countries will stay at the mercy of the industrial economies of draw. And now there is a new foam of exploitation. It is the price that pride and pump must pay to those who provide the fleets of aircraft and the armies I suggest that exploitation is no thing of the past nor that the passing of colonialism does much you need real terms to free the people from it and unfortunately its passing has had an had other results in medicine education law and administration there has already beem unloading of standards sometimes excused in the name of local custom yet falling hard upon the people nonetheless as to law and order on which so much else depends it is hard to say yet what the future Patton it will be some of the new leaders have come to power our own the weapon of intimidation the knife by night or the gasoline bomb or have condoned they use now they have to eradicate their this boys and before they can even start to build up a body of law what shape Mr President it will finally take we don't yet know but there are indications that it will not be as you know it or like it in recent months the new courts and the new judges of NIOSH land have sentenced men and women to prison many for criticizing the head of state and in two cases for refusing to buy the card of the ruling party. All this can and does happen when the passing of colonialism is not ordinary The extreme example of course is the Congo which the Belgians left too soon and which swiftly slipped back into the twilight that was Africa seventy years ago little now appears in the press about most of this vast land because stagnant countries are not news yet despite all that the United Nations have been able to do despite millions of dollars of aid most of the Congo is utterly stagnant and its people have been forced back decades in their development then he safety only in a few of the towns and if you travel by them to toll you travel in God a convoy health services are a pitiful fraction of what on needed and authority on order go a little beyond the United Nations got assumes all the reach of the stronger tribal chiefs and as the United Nations know only too well. It is certain today that with their troops to be withdrawn violence and bloodshed would break out again not in Catan got only but quite possibly throughout the whole country I gave this as the extreme example but it would be a foolish man who ignored the possibility that something something might happen elsewhere. The economic soundness of a number of the new countries is in doubt economic failure could begin serious amongst people who promised much with independence tribal jealousies and differences or was smoke in Africa and can easily flame there is really an added danger since so many of the normal restraints of law and order are going and finally in some cases independence has been gained by deliberately fostering the practice of violence amongst the people and the habits of violence is exceedingly hard to eradicate then there is the matter of allegiance to the west in the great struggle against communism and the record on this is an almost frightening one all fumbling appeasement bribery withdrawal and failure yet often yet at the end of the last war the West controlled every major position in Africa the Middle East and Asia through they control many of them true colonial administrations but they control them nonetheless yet if it was important then to have the in the regions of those areas it is vital now but the liberation of country after country from colonial independence the most and wooing of their new leaders and millions of pounds and dollars in aid have done little but to security Mr President I can speak a British interest only because I know these best. Britain has of course not been driven out of Africa she has abandoned it instead of holding firm against pressures to speed on independence and to grant it before its time she has been weak and given in but by shop contrast contrast the Russians have been steadfast and today the plain fact is that many of these new states in Africa may claim non-alignment but anti west and few who do not boast leaders or prominent politicians trained or financed by Moscow Oh the King in fantasy to Britain let me add that she has been by no means by herself in this withdraw nor has it been in Africa and done the strategic loss in the Far East has been a serious indeed and the cost tremendous nor for that matter have the losses been confined to former colonies as Cuba shows but the African story sums it all up in terms which are all too clear though with utterly disconcerting to the west and of the upmost comfort to the communist first sewers the crucial gateway between the West and the east was described as vital to the Western cause then abandon then Cyprus in the Mediterranean became the key to Middle East defense then Kenya down the body of Africa but Kenya is gone and with all Southern Africa under attack where can the West be sure of the base it vitally needs. Now I accept that because the struggle against communism is over writing lead important certain situations have to be accepted but looking at the results it is perhaps not too much to suggest that the expediency of recent years and the tolerance of double standards have been misplaced Mr President all this has happened since the war and much because colonial control is gone too soon and not you know an orderly way I have left the principles and practice of politics to the last I mean these there has been the greatest change of all how looking for the good you must decide for yourselves but here the passing of colonialism which is one new force in the post-war world meets up with the second the power of the rush of racial nationalism which Pan African ism put a miser's in purpose and in method but. Before going on I want to make this clear I believe in a healthy nationalism in the drive and pride it can bring especially to young nations and in its purposes of Liberty and self-determination it has made America great and has done the same for other nations and I believe profoundly in the duty which every government and indeed every individual has to do what is possible to remove handicaps and discriminations suffered because of race but at the same time I condemn as utterly evil nationalism or any other movement when it is extreme prepared to resort to violence and above all racialist in texture and I say that a group within the movement of Pan-African ism supported from without has given that movement all three of these unsavory labels there are millions of Africans who given the chance would choose moderation against the creek extremism and would if they could reject what has now been done in their name by a few who have I firmly believe pulled one of the greatest confidence tricks in history on the west the nineteen thirty nine forty five war was a war against dictatorship. The Allies condemned Hitler's rush as profoundly evil and bringing only intolerable misery to many millions of its subjects they condemned dictatorship in principle and in practice they forty eight and beat it they fought for freedom and the preservation of democracy and the two are synonymous as the Western world still says they are but what now how does the west excuse the dictators of today in the new countries of Africa what a strange didn't twenty years because there can be no denying the truth of what he's called liberation has brought dictatorship to Africa and r