Sinatra, Van Heusen and a Piano in the Desert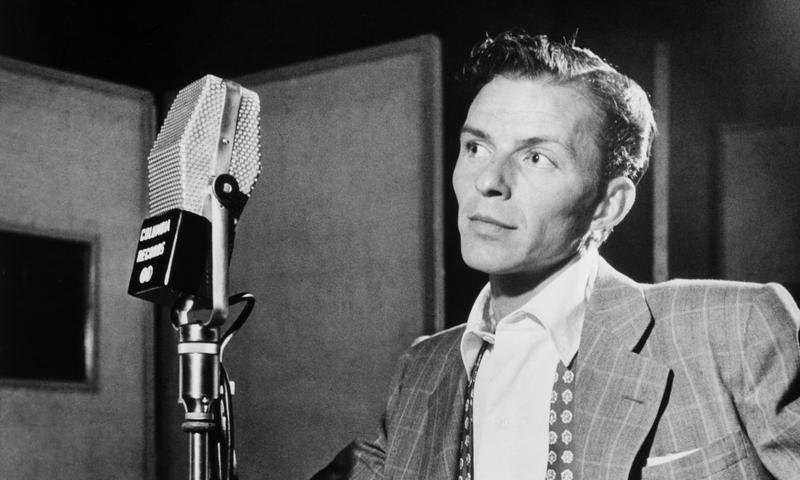 In the California desert there is (or was) a restaurant called Sorentino's. Sinatra took me to dinner, with a few others, one evening in 1988. Jimmy Van Heusen was there, seated next to me. Old then, but still profane and droll at the same time, he remained the closest pal Sinatra ever had. He was also a friend of mine, which is why Sinatra sat us side by side.
My girl friend Sally Keeble was given a seat next to Sinatra. She was 30, alluring, and naturally funny. Frank had met her before, in New York, and had found himself in genuine laughter. And now, four years later, he had placed her next to him, across the table from his wife, Barbara, the one time partner of Zeppo Marx. Heavily painted and decorated, Mrs. Frank Sinatra, glacial, and, well, threatening, appeared to me as a dangerous presence. Her tongue lay quietly in her mouth, loaded with venom and disapproval.
I drank a bit, two whiskies, as I recall, and caught Sally's eye. For a quick moment she pointed to a piano on the other side of the large private dining room, and then turned to continue a conversation with Sinatra that I had listened to a bit of when it had begun, a few minutes earlier. I thought that it was possible, just possible, that he'd take her home with him, despite Mrs. Frank Sinatra, and that she'd go with him, besotted. For a moment, I felt abjectly alone, like the night my mother died in my presence, thirty-five years earlier.
But the piano. Sally had clearly suggested that I play. Sinatra was telling her a long story about Tommy Dorsey that hadn't gained traction for me. I stood. Sinatra kept talking to Sally. He mentioned Buddy Rich, a name Sally pretended to know. "Buddy Rich," I said to Sinatra, to gain his engagement with what I was planning.
At the piano, I created a Sinatra suite of three songs that included his name as one of the writers, songs that only Frank would recognize, with the strong exception of the third. The suite was slow, played softly, in and out of minor keys that the songs all lacked ; a kind of "Wee Small Hours" made of "Mr. Success", "Mistletoe and Holly", and "This Love Of Mine". Maybe seven minutes of this sad little suite. Then, without fuss or fanfare, I went back to the table. As I sat down, Sinatra caught my eye. Do you know what he did? He nodded at me, with a slight suggestion of a smile, a sign that I knew from Van Heusen was a sign of affirmation. I would tell Sally Keeble all about it late that night, at home, in bed.
"He LIKED IT," I said.
"You pleased him," Sally said.
"Did he say that to you?" I asked.
"Not a word," she said. 
"Nothing?" I said. "Nothing. But he did stop talking to me midway through your little performance."
"Do you think I should record it and send it to him?" I asked.
"Do you want to lose him?" Sally said. 
"What a funny name, Keeble," I said. "Peculiar, you know?"
As I remember, she nodded.