The Takeaway
Simone Dinnerstein on Performing Mozart, from Cuba to the United States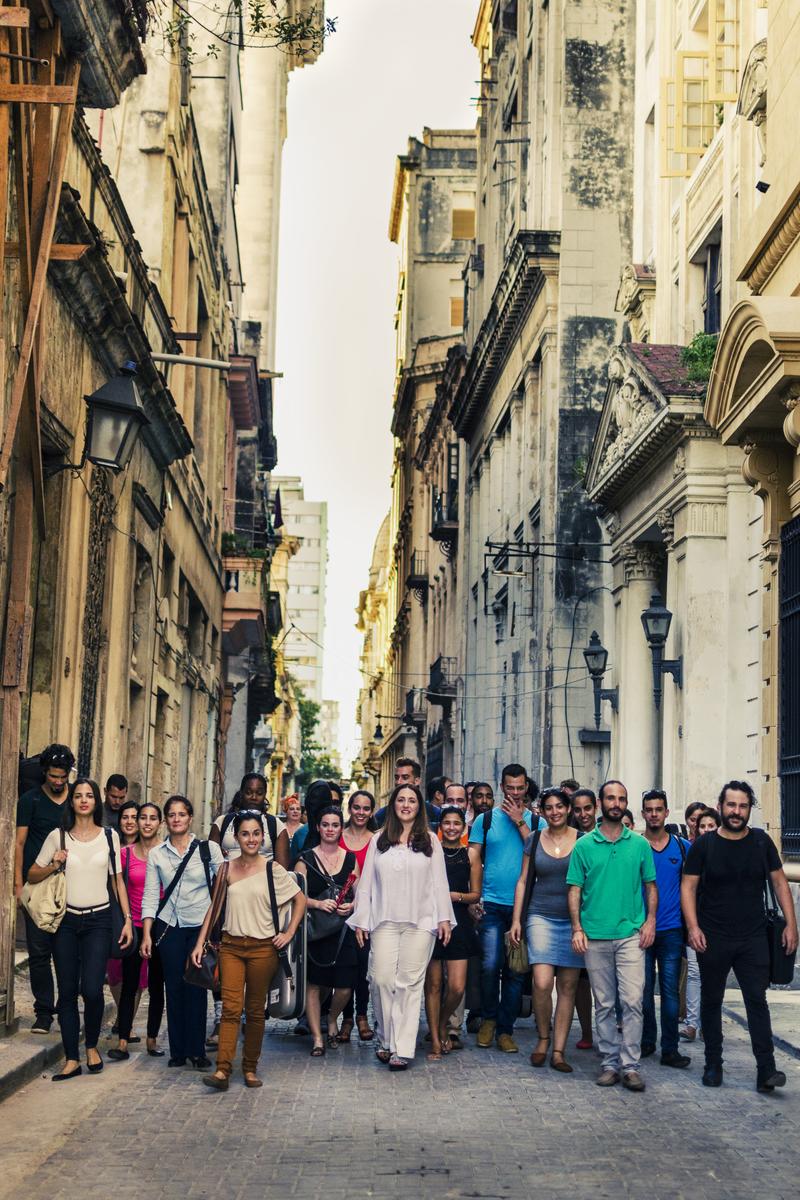 Click on the 'Listen' button above to hear this interview. 
In an old church in Havana, Cuba, acclaimed pianist Simone Dinnerstein performed Mozart's Piano Concerto Nos. 21 and 23 with the Havana Lyceum Orchestra. Crossing cultural barriers, the performance might have been impossible just a few years ago when travel between the two countries was severely restricted.
"It's like a dream, of course, for us, every musician, every artist," said José Antonio Méndez Padrón, the principal conductor of the orchestra. "It's amazing playing in this great concert hall with Simone. It's like a dream." 
Their recordings are being released today in Dinnerstein's new album, "Mozart in Havana." In June, the orchestra will debut in the U.S., marking the first time an orchestra of this size will travel to the United States from Cuba.