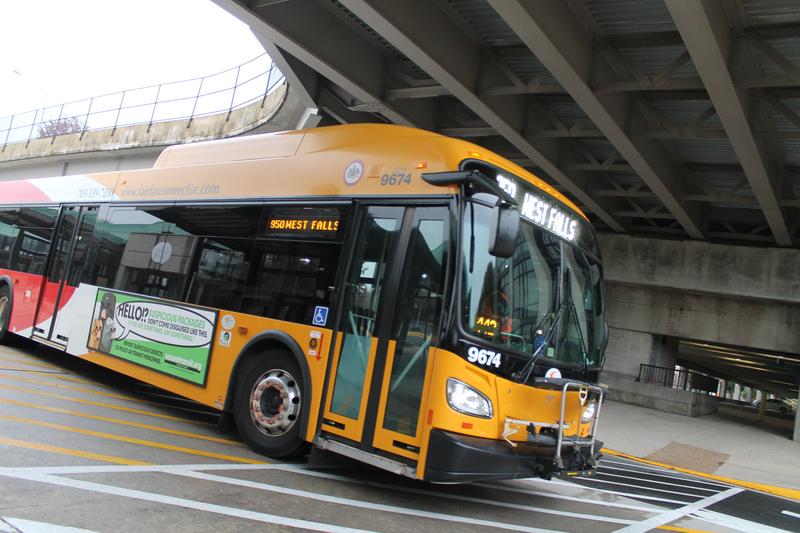 Metro rail riders were hit with a three percent fare increase on June 29. When D.C.'s Silver Line embarks on its first weekday rush hour trips next Monday, some commuters will pay even more.
Thousands of commuters in the Herndon and Reston area in Fairfax County (VA) could experience a more expensive and longer commute when Metro's first new rail line since 1991 opens for passengers. These commuters currently take Fairfax Connector buses from park and rides to the West Falls Church Metro station, then hop the Orange Line to complete their trips.
Eleven Fairfax Connector routes that now serve West Falls Church will begin hauling riders to the Wiehle-Reston East Silver Line station in Reston starting July 26. While the weekday bus fare will remain the same ($1.75), the rail fare will increase noticeably (the $.50 bus-rail connection discount will continue to be deducted).
Today, a commuter on the Orange Line who boards at West Falls Church at 8:30 a.m. and travels into downtown Washington pays a rush hour rail fare of $4.10. From the Wiehle-Reston East station on the Silver Line, the fare would increase to $5.90.
So a roundtrip, rush hour commute that costs $10.70 today will cost $14.30 next week for anyone who takes the Fairfax Connector to Metro rail from the park and rides in Reston and Herndon.
"This is the way this area has been since I moved here 28 years ago. It just seems that as far as they are concerned, Northern Virginia can afford it," said commuter Lee Trolan, an independent consultant who takes the Fairfax Connector route 585 from the Reston South Park and Ride to West Falls Church every day. Next week, the bus will drop him off at the Silver Line further west.
"I am going to be moving next year, so hopefully I don't have to afford this for long. But it does cut into your discretionary dollar," he added.
Three of the Fairfax Connector's busiest bus routes (950, 980, and 505) are among the eleven switching their termination point from West Falls Church to the new Silver Line stop. The three routes currently carry close to 7,000 commuters per day. To help connect commuters to the Silver line, the Fairfax County Department of Transportation added 16 new bus routes and changed 28 existing ones.
The more expensive commute could also take longer.
John Spencer, who also takes the bus from the Reston South Park and Ride, said his current commute takes 50 minutes.
His Fairfax Connector bus departs at 6:20 a.m., arrives at West Falls Church at 6:41, and then he usually boards an Orange Line train at 6:45. He arrives at the Smithsonian Metro station at 7:10 – barring any delays.
Starting next week, Spencer said the bus trip from the park and ride to the Silver Line station in Reston will take only 14 minutes, but the Silver Line trip to the Smithsonian station will take 44 minutes, for a total commute time of 59 minutes (if he waits only one minute on the platform for a train). If he misses the Silver Line connection, he would have to wait six more minutes for the next train.
So for commuters in Reston and Herndon, the Silver Line could result in a longer trip that costs more. But Fairfax County is providing more bus routes with shorter headways – the wait time between bus departures – at the park and ride lots, so some riders potentially may save time getting to the Silver Line, therefore canceling out the longer rail commute from the western suburbs into D.C.