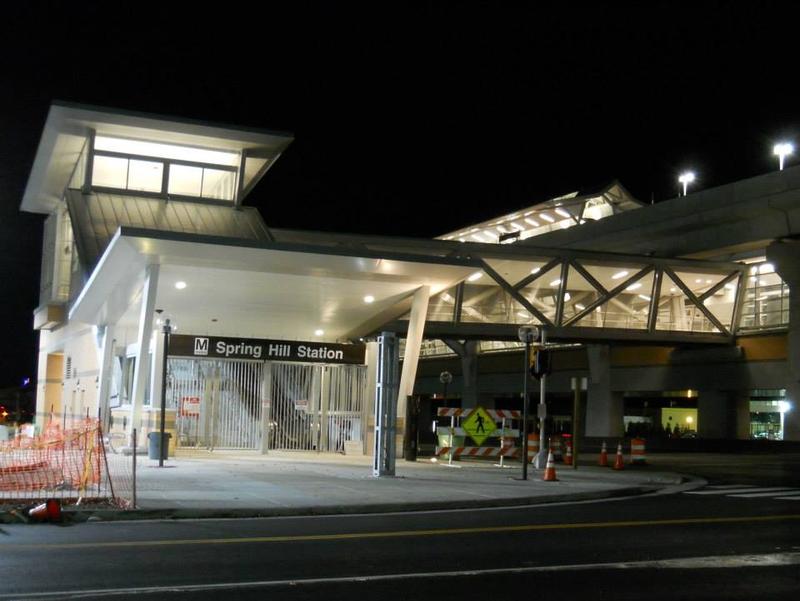 The Silver Line rail extension through Virginia's Tysons Corner is one step closer to opening to the public. On Friday, the contractor Bechtel submitted documents saying the construction and testing of the trains is now completed.
Now the Metropolitan Washington Airports Authority has 15 days to review that finding. If everything checks out okay, the project will be handed over to Metro.
Among the issues: ongoing problems with the Automatic Train Control system, which keeps trains operating at safe distances and speeds. Pat Nowakowski, who runs the rail project for the airports authority, says Metro will have to agree the problems can be resolved quickly before it accepts the project.
"Is it a safety issue? Is it just a reliability issue?" says Nowakowski. "If the issue is such that everybody agrees that the plan to resolve it is short-term and will not take an extended period of time, in that case it would be okay to say it is substantially complete."
The transit authority now has up to 90 days to complete its own testing and train its workers and then, after many years of heavy construction and $3 billion spent, Phase I of the Silver Line through Tysons will be ready to carry its first passengers.
Metro will not speculate on when the Silver Line may open, as it has not yet officially received the project.
"We will assess the status of all aspects of the project as part of determining whether Operational Readiness has been achieved," says Metro spokesman Dan Stessel.
The Silver Line was originally planned to open in January, and months of delays have cost Metro millions of dollars in lost revenue.