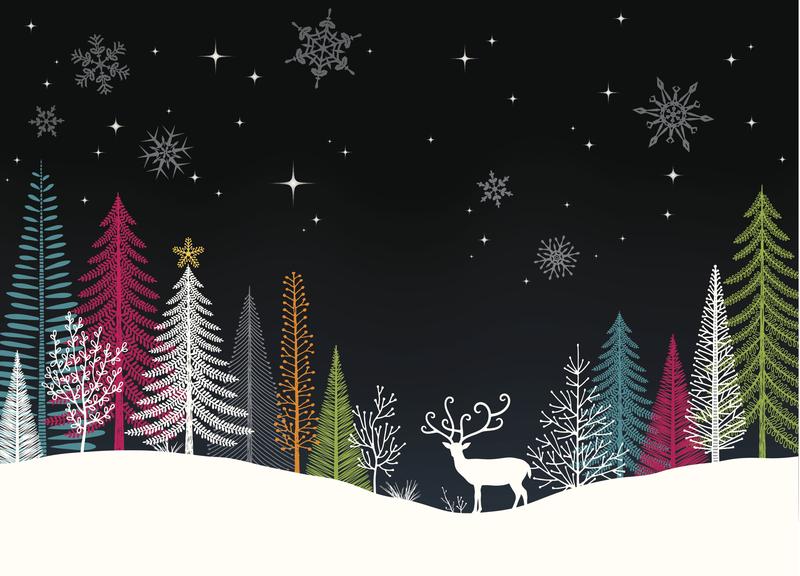 The holiday song "Silent Night" existed long before Christmas music ever was recorded.
Originally written in German and titled "Stille Nacht" by Joseph Mohr, the song was set to music by Franz Gruber and performed for the first time ever at St. Nicholas Church in Austria in 1818.
The organ broke during that first performance, but Mohr stepped in with a guitar and a choir. No recording exists of that very first performance, but the song quickly spread through Europe. In fact, "Silent Night" has been recorded at least 733 times over the past 36 years alone.
John Schaefer, host of WNYC's Soundcheck, shares some of his favorite renditions of "Silent Night."
1. Sinead O'Connor
Across the pond, Schaefer says that residents of the United Kingdom seem to favor Sinead O'Connor's version of the classic carol, which was released in the year 2000. Her rendition of the song remains the number one version in the U.K.
"As we know, she's had a somewhat troublesome relationship with religion and the Catholic Church in general," says Schaefer. Despite her past objections, Schaefer says that O'Connor seems to love this song. The vocalist strips away the accompaniment and sings it a minimalist musical style.
"It's really quite unusual," Schaefer says. "She's going for something very stark and simple. To that extent, it's true to original first performance of the carol."
2. Kathleen Battle & Christopher Parkening
This version of "Silent Night" with soprano Kathleen Battle and guitarist Christopher Parkening is one of Schafer's favorites. It was first released in 1996 on the album "Angels' Glory - Christmas Music for Voice & Guitar."
"Every year, another dozen sopranos, baritones, and tenors lineup with the orchestras to sing this song, which is why the Kathleen Battle version sticks out to me," he says. "She's a great soprano performing without an orchestra along with the renowned Christopher Parkening as the only accompaniment."
3. Low
Formed in 1993, Low is an American indie rock group from Duluth, Minnesota that features a husband and wife at its forefront. Their rendition of "Silent Night" was first released on their holiday record, "Christmas," in 1999.
"This gets pretty close to what I imagine what that first performance sounded like," Schaefer says. "It's just two voices accompanied by an acoustic guitar. It's a very kind of pastoral, restrained version that I find quite touching...There's a little twang to the harmonies, which makes it very American sounding."
4. Al Green
A legendary soul singer known for hits like "Let's Stay Together," Al Green first released "Silent Night" on his 1983 holiday record, "The Christmas Album."
"It's the sound of a man trying desperately—and unsuccessfully—to not be sexy," Schaefer says jokingly. "It's 'Silent Night,' but he just can't help himself. There's such a smooth R&B groove and a little late night dimming of the lights there. It's a really fun version."
5. Nick Lowe
A popular English pub rocker during the 1970s, Nick Lowe is still going strong. He released his version of "Silent Night" in October 2013 on the album, "Quality Street: A Seasonal Selection For All The Family."
"He takes 'Silent Night' as sort of this blank slate to do with what he will," says Schaefer. "What he wants to do with it is turn it into a hard charging, up beat, pub rock anthem...It's a party."
Which of these versions do you like the best? Vote in our poll below.