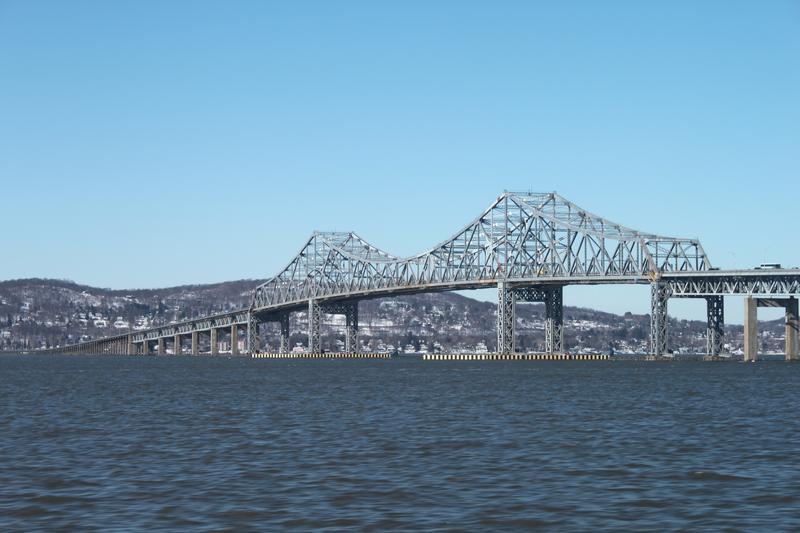 According to the U.S. Department of Transportation, the state can now formally submit a loan request for its new $3.9 billion Tappan Zee Bridge.
The New York State Thruway Authority, which is overseeing the construction of the new Tappan Zee Bridge, is seeking a $1.5 billion Transportation Infrastructure Finance and Innovation Act (TIFIA) loan from the federal government to help pay for the bridge. The state had submitted a letter of interest to the feds a year ago.
Whether or not the state will get the full amount it's requesting is unclear, especially since TIFIA guidelines state that loans can't exceed 33 percent of project costs. But getting the go-ahead to proceed from the DOT will be viewed as good news by New York State, which has yet to release its financing plan for the project. A previous New York State request for a TIFIA loan had been tabled by the feds.
A Thruway official was optimistic about the state's chances. "We're in constant contact with USDOT regarding a TIFIA loan for the New NY Bridge project," said Thruway spokesman Dan Weiller. "We're making progress every day and we are on track to receive significant TIFIA support."
Earlier this month, the state borrowed $700 million to help with short-term financing for the bridge.
A statement from the DOT reads: "Following a briefing before the Credit Council, the U.S. Department of Transportation has invited the State of New York to apply for a TIFIA loan for the Tappan Zee Bridge project.  This invitation is a significant step forward in the overall process required to receive approval for a loan, and comes after a full creditworthiness review by DOT."