Studio 360
Sideshow Podcast: Gay of Thrones and the TV Recap Revolution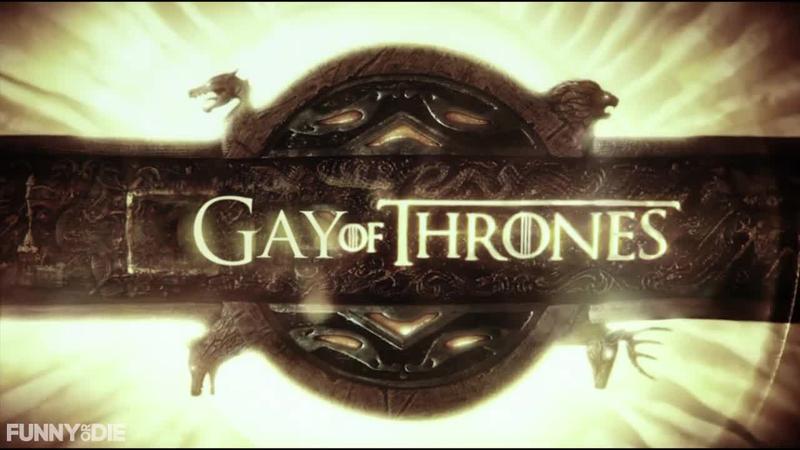 This episode of Sideshow features explicit language.
The internet was supposed to kill TV, but the two have become BFFs. Superfans turn to entertainment sites, YouTube, and podcasts to sustain the experience of their favorite shows. Episode recaps have been driving traffic to Entertainment Weekly, Slate, and Rolling Stone for years, but the form has evolved from a plot summary to an art. Leading the charge is Gay of Thrones, hosted by Los Angeles hair stylist Jonathan Van Ness.
Warning: this video contains spoilers for Game of Thrones Season 4, Episode 10
Jonathan's comedy career began with a haircut. He was coiffing comedian Erin Gibson's while summarizing a recent Game of Thrones episode. She didn't watch the show, but she fell out of her chair laughing, and insisted they pitch the concept to Funny or Die. "Very loud hairdressing queen chatting about Game of Thrones, it's just a very yummy cocktail," Van Ness says.
Since launching last year, Gay of Thrones episodes have featured Margret Cho, Alfie Allen (a.k.a. Theon Greyjoy), and George R. R. Martin (who seems to have declined the haircut). Jonathan has racked up hundreds of thousands of views and made fans who don't even watch Game of Thrones. "I also hear a lot, 'I never watched Game of Thrones until I saw Gay of Thrones,'" Van Ness says. "This I think is amazing." 
Margaret Lyons writes about TV for Vulture. She's been reading recaps since 1997, when she had to seek them out on questionable early-internet outlets like "Ken Hart's Melrose Place Recaps."  She's unsurprised by the huge audience for recaps. "TV is with you all the time," she says. "I see these people every week. I'm not tired of thinking about that, or talking about that, or listening to what other people have to say about that."