Studio 360
Five Things You Had to See Online This Week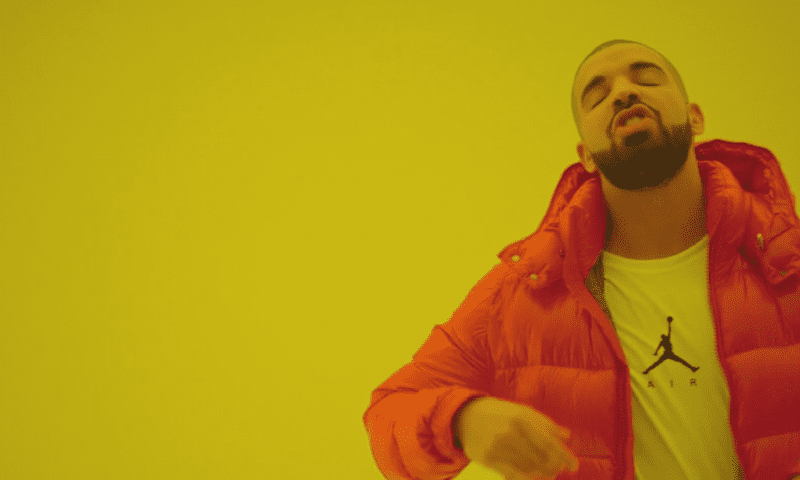 This week in "Thanks, Internet" — Drake can('t) dance, two covers for the price of one, the AP's perfect mistake, and the cheapest dubstep song ever recorded win the internet this week. 
1. I'm Lovin' It
I don't endorse McDonald's. Except when it's used to make dubstep. 
2. Drake Can('t) Dance
It's been a big week for Canada: a new Prime Minister and a new video from Drake. The former has been a cause for celebration, but the latter has truly galvanized the internet. The video is little more than Drake being Drake against a James Turrell-ish background of colorful light (James Turrell assures us all that he had nothing to do with it). Drizzy's dancing to the beat of his own drummer (and it's not the drummer on the song in question, "Hotline Bling") has inspired "be yourself!" essays some incredible #DrakeAlwaysonBeat memes, and this perfect take on the video Drake should have been in.
3. Two Covers, One Song
Just when you're thinking, "wow, this Hot Chip cover of Bruce Springsteen's "Dancing in the Dark" is one of the best things I've heard," they go and sneak in a cover of LCD Soundsystem's "All My Friends," making a COVER MASHUP and elevating their game to a whole new level.
4. Pirate Cat
Haaaa!!! When your Halloween costume is on point... 

Posted by Tyrese Gibson on Friday, October 16, 2015
What should have been a run-of-the-mill tweet about CIA Director John Brennan's email being hacked turned into something wonderful when the person running the AP Politics' Twitter account accidentally linked to a video of a cat dressed as a pirate instead. Or maybe the AP was just reminding us of the dangers of having too many tabs open. 
Thanks, Suzi!
5. The Sia Chef
The Swedish Chef sings Sia's "Chandelier." Nonsense never sounded so good.
Thanks, Sean!