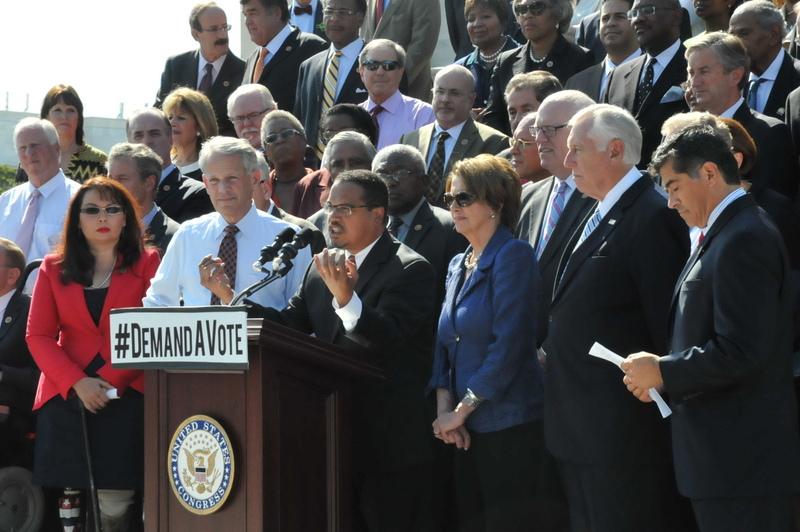 The government shutdown has become an all-out war of theatrics. 
While the shutdown has had a very real impact, particularly on the 800,000 furloughed government workers, the shutdown has also become a battle of public relations.
As each side continues to sling mud, the finger pointing becomes evermore intense. Yesterday President Barack Obama met with Wall Street executives to tell them they "should be concerned" about the gridlock in Washington.
House Speaker John Boehner added his voice to the conversation, saying that "Washington Democrats have slammed the door on reopening the government by refusing to engage in bipartisan talks." And Senate Majority Leader Harry Reid also engaged in the blame game, saying "the American people will not be extorted by Tea Party anarchists."
So the American people aren't just sitting and watching the government standstill—they're getting a show to go along with it.
President Bill Clinton "won" the shutdown showdown of 1995-1996, and Kathleen Hall Jamieson, Director of the Annenberg Public Policy Center at the University of Pennsylvania, examines who will come out on top in the 2013 image war.