Shutdown Means Students Are Running Own Schedules at U.S. Merchant Marine Academy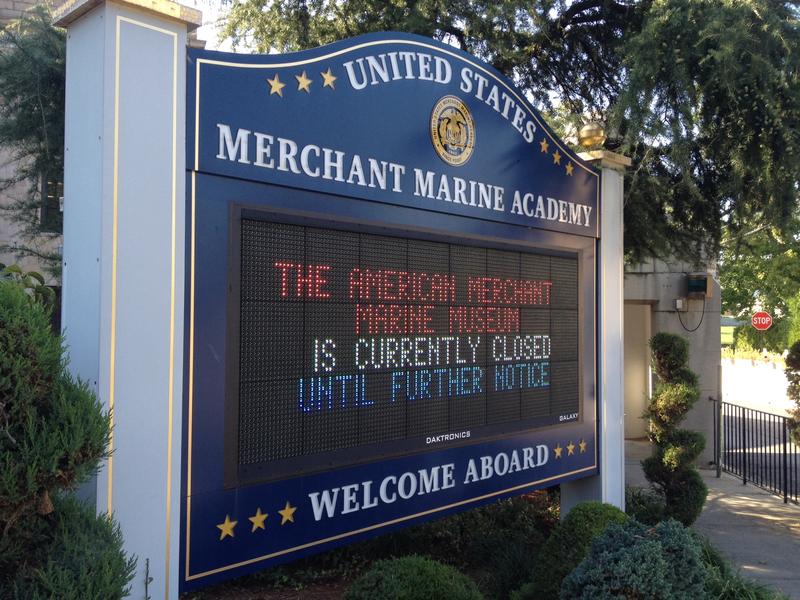 UPDATE – 11:10 a.m.: Midshipmen at the U.S. Merchant Marine Academy have learned that their fall break has been moved from November, and will now start today, Friday, October 4. Students will not be forced to leave campus, but they have been given the option. According to a USMMA commander, most midshipmen are expected to leave during the break, so captains will no longer be running their own practices. 
Two military academies here in New York — West Point and the U.S. Merchant Marine Academy — are dealing with cutbacks due to the ongoing government shutdown. With few leaders on campus, the students at USMMA have taken charge and are keeping things operating according to the military clock.
Classes have been canceled. Professors and most administrators were forced to leave campus due to furloughs and have been barred from responding to emails and calls.
But the students at USMMA, who are training to operate and protect America's commercial and military ships on the high seas, are not partying harder or staying up later.
Midshipman Kate McKenna says she and her classmates have had to take the reins since the shutdown started. Out on the athletic fields, that means organizing their own workouts.
"Every team is having a captain's practice, basically, so that we're prepared to go back to NCAA-sponsored activities when we're able to," she said.
To hear the full story, click play on the audio.