Indivisible
Week 5: Can President Trump's Policy Claims Be Taken Seriously?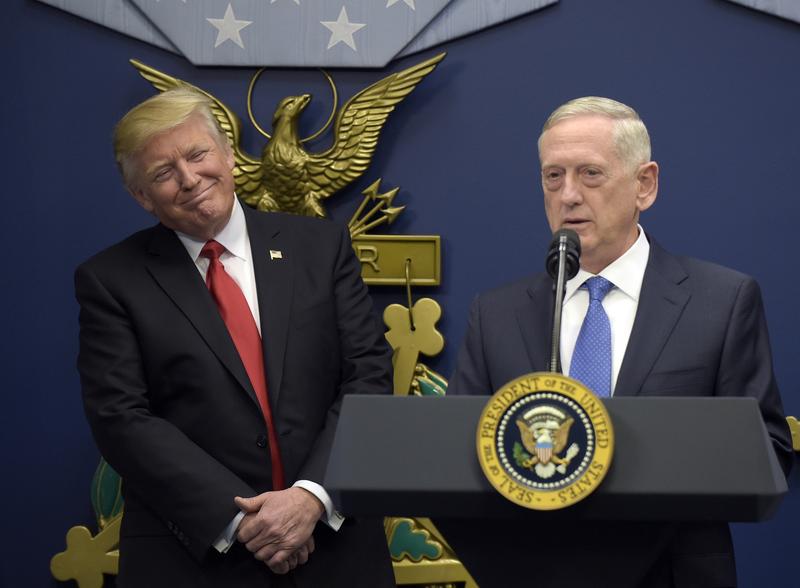 Defense Secretary Jim Mattis arrived in Baghdad on Monday for an unannounced visit aimed at reassuring Iraqi allies. He told reporters that despite Trump's repeated claims to the contrary, "We're not in Iraq to seize anybody's oil."
This isn't the first time Mattis has worked to backtrack Trump's statements. In Brussels last week, he told European allies that the U.S. remains committed to NATO, changing the tone after Trump's past assertions that the military alliance is "obsolete."
On this episode of Indivisible, WNYC host Brian Lehrer continues to follow American norms being challenged during Trump's first 100 days. Have we ever seen leading members of any administration sent to reassure global observers that there is no reason to take the President's policy claims seriously?
To answer that questions and others Brian is joined by CNN Presidential Historian Douglas Brinkley, and NPR political commentator Cokie Roberts for a look back at early days of past American Presidents.
Here are some tweets about this episode:
Indivisible Week 5: Can Trump's Policy Claims Be Taken Seriously?