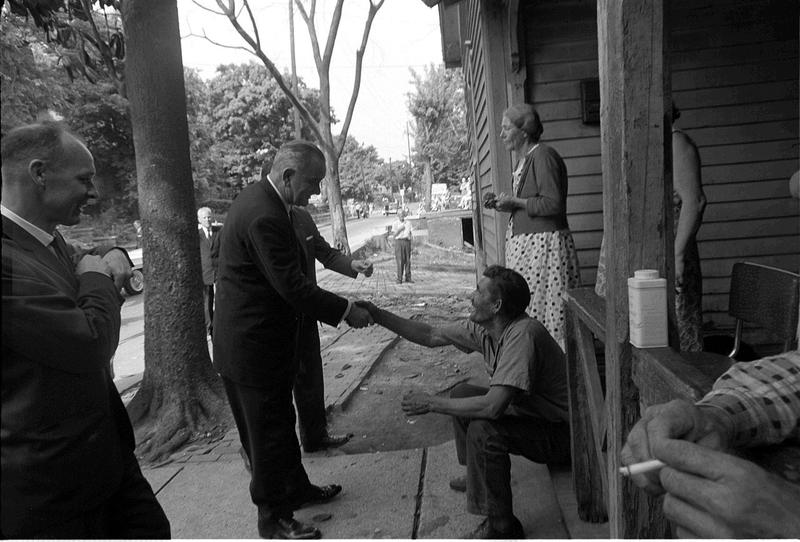 On January 8, 1964, President Lyndon Johnson stood before Congress and announced, "This administration today, here and now, declares unconditional war on poverty in America."
He continued, "I urge this Congress and all Americans to join with me in that effort."
The War on Poverty created many government programs that still exist today, including Head Start, Medicare and Medicaid. While liberals and conservatives may disagree on the War on Poverty's policy solutions, 50 years later the scourge of poverty remains—though in 2014 Americans are more likely to hear it described as "income inequality." 
Pope Francis highlighted the issue last November, in his first Apostolic Exhortation, Evangelii Gaudium, or The Joy of the Gospel.
"Today we also have to say 'thou shalt not' to an economy of exclusion and inequality," wrote the Pope. President Barack Obama echoed his message in December, telling the media, "I believe [income inequality] to be the defining challenge of our time: Making sure the economy works for every working American."
Jeffrey Sachs, director of the Earth Institute at Columbia University and Special Advisor to the United Nations Secretary-General Ban-Ki Moon, has spent his career researching and implementing policies to reduce poverty across the world. He reflects on the 50 years since President Johnson declared the War on Poverty, and discusses the best policy solutions to eliminate poverty today.