Shipping Containers as Photo Galleries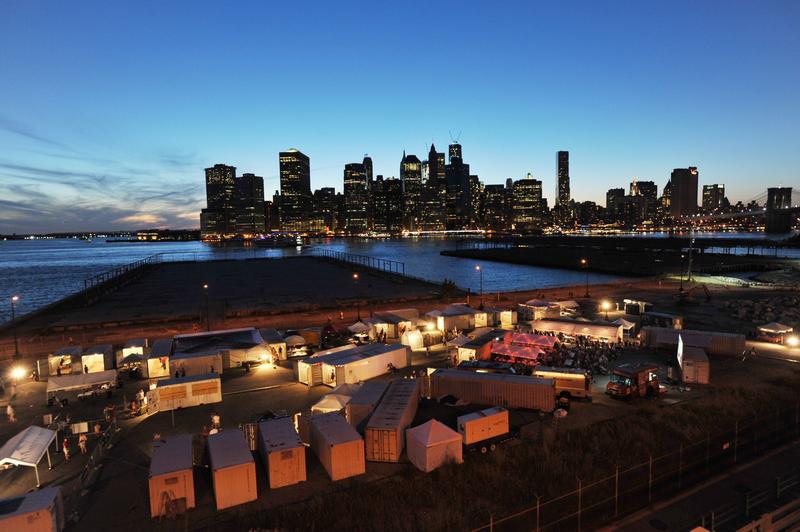 Forty-five shipping containers full of pictures are parked at Brooklyn Bridge Park. They are part of the pop-up photography show Photoville.
The free event features about 40 exhibits, with themes varying from the war in Liberia to Haiti, mega-cities to incarceration. Each shipping container exhibits is a mini-gallery - it may contain a group of photos on a theme or a showing of one artist. In its second year, the event is organized by United Photo Industries, an arts presenting organization based in Brooklyn.
One of the artists is Kisha Bari, a photographer from Australia who lives in Brooklyn. Her show documents the residents of the Rockaways affected by Sandy through pictures, but she also placed some sand on the floor.
"I just felt like people needed to have, to be transported into an experience, you know, of really feeling what these people went through, like a lot of these people had a foot of sand through their houses," she said.
Nina Berman has been photographing the impact of fracking, the hydraulic gas extraction technique, in Pennsylvania.
Visitors of her container walk by a door made of black plastic bags, and Berman said that inside they find pictures as well as  jugs of bottled water taken from families whose wells have been contaminated. "There is nothing like turning on your faucet and not being able to drink from it. And knowing you will never be able to drink from it," she said.
Photoville also features workshops, talks and panels. Lucia Rollow, founder of the Bushwick Community Darkroom, is conducting workshops on how to print analog pictures. She opened her organization in 2011 to provide darkroom rentals at $12 per hour. "I went to school for photography and I realized all I wanted to do was work in a dark room, but I couldn't afford to go to any of the dark rooms in the city," she said.
The event also includes a food and a beer garden, and runs this Saturday and Sunday, and from Thursday to Sunday of next week.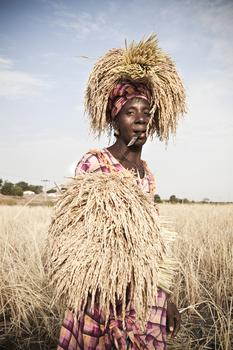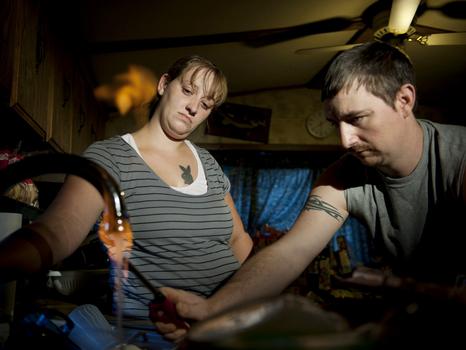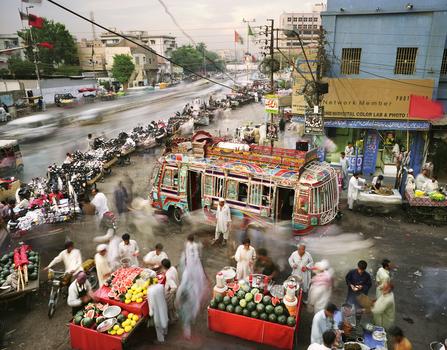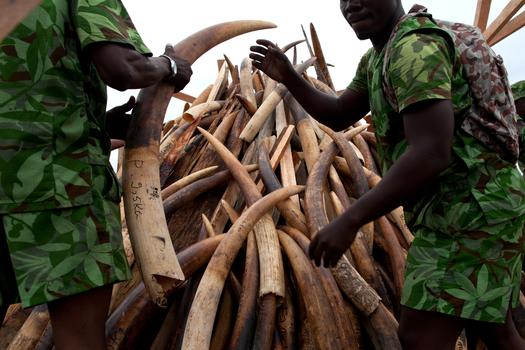 of