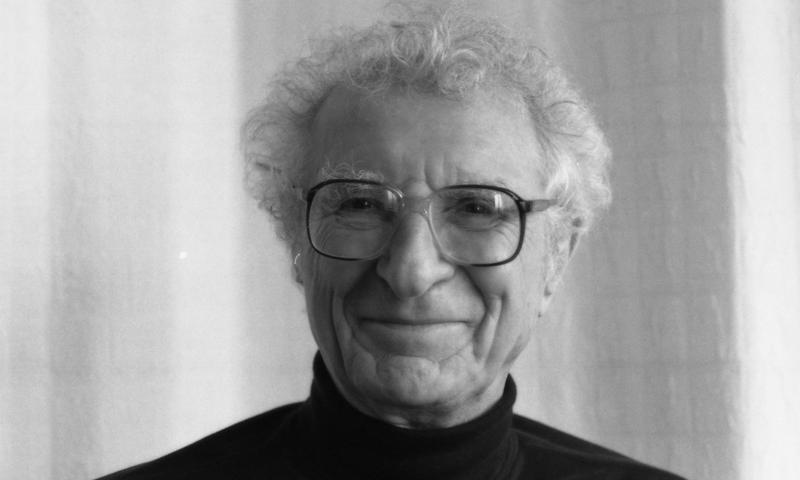 In the final episode of this second Naked Songbook season, Julian asks "How do you thank someone who has taken you from crayons to perfume?" As usual, the solution here is music. 
Join Julian as he sits with one of his idols, legendary lyricist Sheldon Harnick. What makes him a legend? Well, Harnick is one of the creators of the modern Broadway musical, for one. And at 92 years old, he's still writing music for the stage. In fact, he's got a New York premiere coming up in the spring: a one-act opera based on the life of Lady Bird Johnson.

With his writing partner, composer Jerry Bock, Sheldon Harnick's Broadway hits include She Loves Me, the Pulitzer Prize-winning Fiorello, and the crown jewel, Fiddler on the Roof. The global smash musical has been produced over a thousand times in Japan, and is well-beloved by Jewish Grandmas, theater nerds, and bar mitzvah DJs everywhere. Sheldon is also a friend of Lin (that is, Lin-Manuel Miranda, creator of Hamilton, who sang a song from Fiddler at his own wedding).
In this episode you'll learn about Sheldon's beginnings as a violinist, and what show sparked his interest in lyrics that expanded us all beyond the borders of "intimate, obstinate Anatevka." Harnick talked about his life on Broadway, his favorite songs, his hero Yip, which fellow-legendary songwriter he calls Dick, and other answers to questions that could cross a Rabbi's eyes.