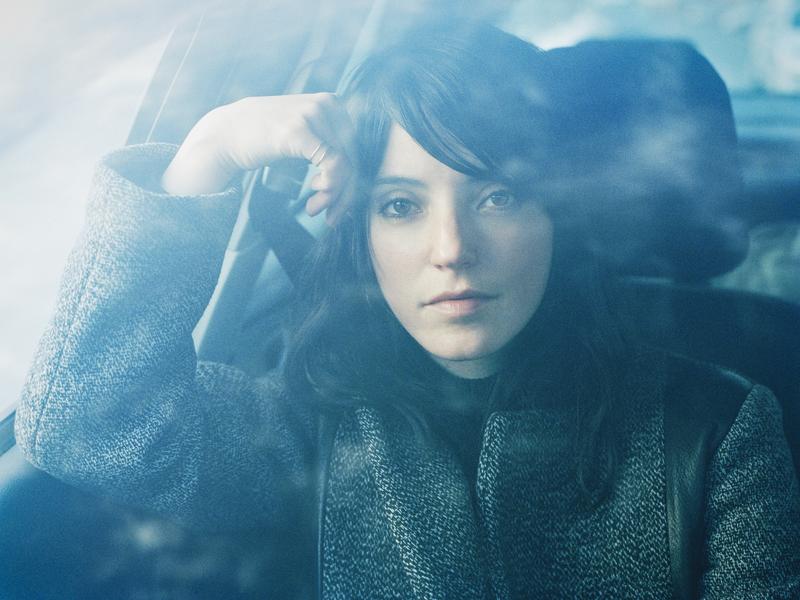 A few weeks back, Sharon Van Etten offered up a preview of her upcoming album, Are We There, in the form of the song "Taking Chances." And, like I have with most of Van Etten's work, I fell for the song's ruminative tone, and her always emotionally exposed lyrics. While that song has already gotten a video treatment with a fantastic, hand-drawn lyric video, today the singer-songwriter has unveiled the official music video. 
And perhaps, if you're an avid Criterion film fan, those almost mystical, eerie shots of Van Etten getting her fortune told with the help of Tarot cards and palm reading may look familiar. The video, directed by Michael Palmieri, was directly inspired by the opening sequences of Cléo from 5 to 7, the 1962 Agnès Varda film.
The classic film focuses on roughly two hours in the life of Cléo, a French singer (played by Corinne Marchand) as she drifts through the streets of Paris while nervously awaiting the results of a biopsy test, thinking she may have cancer. As she goes through her day in real time with various character interactions -- including a fortune teller, as well as cameos by Jean-Luc Godard and Anna Karina -- this existential film mulls big ideas about identity, fate and life's meaning, set to a score by composer Michael Legrand.
Suddenly, the familiar motifs in Van Etten's song click into place: Van Etten sings personally of past ravaged relationships and "looking for a way out"; "taking chances" on someone new, and the risks of exposing your true self to someone by falling in love again. "When you love all of you, they know all of you / Be alone and take, and you break for your sake / About to leave, about to leave," she sings at the end. As the video implies, we can try all we want to forecast the future, but life is about finding strength in facing down the unknown ahead.
According to Palmieri, the inspiration behind connecting Cléo from 5 to 7 to the song, was not only intended and perhaps even meant to be. Here's what he wrote about the video's origin:
"SVE contacted me a few months back to see if I'd like to come up with some ideas for "Taking Chances", her first single off the new record. When I first heard the song the lyrics immediately made me think about the opening sequence to the great Agnes Varda film "Cleo from 5 to 7″, one of my favorites. I usually mull over ideas for days or weeks before coming up with anything decent to share with an artist, but this one just came out immediately. I sent a sketch of the idea onto Sharon and Zeke Hutchins, her manager, then I didn't hear back from them for over a week, at which point I thought, well, damn, they must hate the idea, I blew it! But soon Zeke contacted me and asked if Sharon had sent me the album artwork. I said, no, I haven't even heard anything else off the album yet, let alone seen anything from it. Sharon then texted me pretty much the same question, "Did Zeke send you the album before you wrote this?" Nope. I didn't understand what the big deal was.
"Finally they sent me a photograph that's a big component of the album artwork, it's this beautiful aged picture of Agnes Varda standing in front of a bazillion reels of 16mm film. This image of one of my filmmaking heroes has been hanging on Sharon's wall wherever she's lived for years and years to the point where it's all tattered and weather-worn. I like to think that Ms. Varda is standing in front of a bunch of reels from Cleo from 5 to 7, but who knows. It's just one of the strangest coincidences, and it made us all feel like the video had to be made. So now I can safely say the video is inspired by two incredible women: Sharon, for her musical inspiration, and Agnes Varda, whose inspiration on the both of us is quite apparent."
Sharon Van Etten's album, Are We There, is out May 27 via Jagjaguwar.